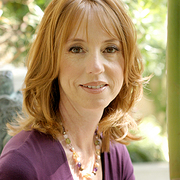 Almen Viden
Juridisk navn

Andre navne

Fødselsdato

Køn

Nationalitet

Fødested

Bopæl

Uddannelse

Erhverv

Relationer

Organisationer

Priser og hædersbevisninger

Organization of Chinese American Women (National Woman of the Year, 2001)
Chinese American Museum's History Makers Award (2003)

Kort biografi

See www.lisasee.com/Bio.htm


Lisa See is an American writer and novelist. Her books include On Gold Mountain: The One-Hundred-Year Odyssey of My Chinese-American Family (1995), a detailed account of See's family history, and the novels Flower Net (1997), The Interior (1999), Dragon Bones (2003), Snow Flower and the Secret Fan (2005), Peony in Love (2007) and Shanghai Girls (2009), which made it to the 2010 New York Times bestseller list. Both Shanghai Girls and Snow Flower and the Secret Fan received honorable mentions from the Asian/Pacific American Awards for Literature.

See's novel, The Tea Girl of Hummingbird Lane (2017), is a powerful story about circumstances, culture, and distance among the Akha people of Xishuangbanna, China. It paints an unforgettable portrait of a little known region and its people and celebrates the bond of family.

See's most recent novel, The Island of Sea Women, is a story about female friendship and family secrets on Jeju Island before, during and in the aftermath of the Korean War. It was released on March 5, 2019.

Flower Net, The Interior, and Dragon Bones make up the Red Princess mystery series. Snow Flower and the Secret Fan and Peony in Love focus on the lives of Chinese women in the 19th and 17th centuries respectively. Shanghai Girls (2009) chronicles the lives of two sisters who come to Los Angeles in arranged marriages and face, among other things, the pressures put on Chinese-Americans during the anti-Communist mania of the 1950s. See completed a sequel titled Dreams of Joy, released in May 2011. China Dolls (June 2014) deals with Chinese American nightclub performers of the 1930s and 1940s.

Writing under the pen name Monica Highland, See, her mother Carolyn See, and John Espey, published two novels: Lotus Land (1983), 110 Shanghai Road (1986), and Greetings from Southern California (1988), a collection of early 20th Century postcards and commentary on the history they represent. She has a personal essay ("The Funeral Banquet") included in the anthology Half and Half.

See has donated her personal papers (1973–2001) to UCLA. During the 2012 Golden Dragon Chinese New Year Parade in Los Angeles Chinatown, See served as the Grand Marshal.

Oplysning om flertydighed

Lisa See collaborated with her mother Carolyn See and her mother's companion John Espey to write several novels, published under the pseudonym

Monica Highland

.
Statistikker
Værker

20

Also by

6

Medlemmer

27,967

Popularitet

#726

Vurdering

3.9
Anmeldelser

1,368

ISBN

418

Sprog

22

Udvalgt

96

Trædesten

1,091