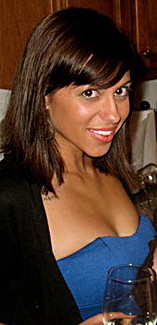 Bøger

192

Samlinger

Nøgleord

Skyer

Medier

Grupper

Kommet til

Jun 3, 2010
About My Library

i own all of the books in my librarything library and consider this website to be my own private catalog (so that whenever i move, i can make sure i am not leaving anything important behind). many of these have been bought within the last 6 years and in some way relate to ethnomusicology or gender theory.

About Me

. ethnomusicology grad student, university of london, spring 2011
. music teacher, prek-12, chorus
. carnatic singing and veena
. korean komungo, kayagum, changgo
. korean language
. indian, thai, vietnamese, middle eastern, korean food
. gluten free
. gender studies
. ameteur photography
. independent travel and exploration

i enjoy reading. i enjoy writing. i enjoy learning. i enjoy hard work and feeling like an intellectual. i enjoy coffee and tea. i enjoy vintage luggage and globes. i enjoy clothing. i talk too often, laugh too loud, and eat and drink too much.
Member Connections
Venner

Interesting Library