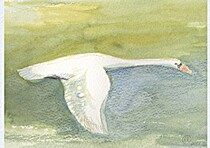 Samlinger

Alle samlinger

(699), CHILDREN'S PICTURE BOOKS (83), STORY COLLECTIONS, CHAPTER BOOKS, YA (74), INDIC & COMPARATIVE STUDIES (102), YOGA HISTORY, PHILOSOPHY, & PRACTICE (69), LINGUISTICS & LANGUAGE (21), ART, ARCHITECTURE, & MUSIC (43), BOTANY, HERBS, & GARDENING (32), HEALTH, NUTRITION, & FITNESS (83), WIRED VS. WIRELESS (12), COOKBOOKS (41), DICTIONARIES, ENCYCLOPEDIAS (37), OTHER NON-FICTION (119), FICTION (28), MOVIES (61), UNDER REVIEW FOR ADDITION OR WITHDRAWAL (18),

Dit bibliotek

(648)

Skyer

Medier

Kommet til

May 21, 2016
Real Name

Welcomeplace Library

About My Library

WELCOMEPLACE LIBRARY focuses on books for Cross-Cultural & Self Understanding; Health & Well-Being; and Kindness

COLLECTION STRENGTHS include:

Children's Picture Books; Indic and Comparative Studies; Yoga History, Philosophy, & Practice; Health; Vegetarian Nutrition & Cooking; Botany, Herbs, & Gardening.

HOLDINGS NOTES:

Please check back from time to time because more books are still being added to this catalog. Not all books are held.

My library and work are dedicated, with fondness and deep appreciation, in memory of my childhood storytelling librarian, Polly Paxton, whose tales took the children sitting at her feet to faraway places and illustrated the consequences of wise and foolish actions.




Watercolor Pencil/Painting ©2017 by LL, Welcomeplace.