Books by Taschen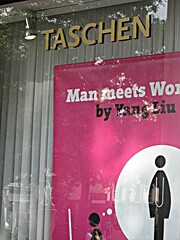 Denne gruppe er en hvilende gruppe. Det sker når en gruppe har været inaktiv længe.
Hvis du vil puste liv i gruppe igen eller oprette en ny gruppe med samme emne, så se først denne side.
This group is for all lovers of books published by the German publisher Taschen.
Taschen has many books on art, design, architecture, fashion, photography and more. Books for 3.99 or 7.500. This is a place where you can meet fellow Taschen lovers, discuss the quality of their books or anything else you would like to share about Taschen Books.
This is a feature balloon