Books that made me think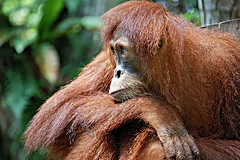 Denne gruppe er en hvilende gruppe. Det sker når en gruppe har været inaktiv længe.
Hvis du vil puste liv i gruppe igen eller oprette en ny gruppe med samme emne, så se først denne side.
Read a book that changed your thoughts, your habits, your life? Share it here!!
Emne

Emne

Kommentarer

Seneste Meddelelse

A book that changed you

53 ulæste

/ 53

Doug1943

,

januar

2015
Movies that made me think

41 ulæste

/ 41

literarybuff

,

januar

2015
Books that made me think Message Board

147 ulæste

/ 147

Pbarnes

,

januar

2014
Not just your life, but you literate experience?

47 ulæste

/ 47

jldarden

,

januar

2014
Morphic Resonance: The Nature of Formative Causation

1 ulæst

/ 1

AMZoltai

,

februar

2013
Three Cups... of Tea or Deceit?

6 ulæste

/ 6

kageeh

,

april

2012
The Tao of Physics made me think as a young man. The Tao of Pooh is a comfort in my middle age...

4 ulæste

/ 4

DeusExLibrus

,

december

2011
Huck Finn Tom Sawyer

1 ulæst

/ 1

Godlike

,

december

2011
Between Sundays

1 ulæst

/ 1

vanessakaye19

,

november

2011
George Orwell and Aldous Huxley

22 ulæste

/ 22

Godlike

,

juli

2011
Enigmatic novels

24 ulæste

/ 24

Jim53

,

juni

2011
My Big TOE by Thomas Campbell

1 ulæst

/ 1

Dickison

,

maj

2011
BooksThat Made Me Think

69 ulæste

/ 69

shanglee

,

april

2011
book blog with upcoming giveaways!

1 ulæst

/ 1

RebeccaReads

,

marts

2011
Books that made me more environmentally aware.

27 ulæste

/ 27

cswilley1

,

oktober

2010
Books that might change the world

58 ulæste

/ 58

DeusExLibrus

,

oktober

2010
Chaos Theory

2 ulæste

/ 2

geneg

,

august

2010
the bible

30 ulæste

/ 30

Sandydog1

,

april

2010
Paulo Coelho

6 ulæste

/ 6

MellyBones

,

marts

2010
Books that changed my thinking...

6 ulæste

/ 6

NicoleN

,

marts

2010
Paleo History of North America / Europe

1 ulæst

/ 1

Wmt477

,

januar

2010
Farenheit 451

3 ulæste

/ 3

DeusExLibrus

,

december

2009
books about food and eating

35 ulæste

/ 35

clowndust

,

oktober

2009
Omnivore's Dilemna

6 ulæste

/ 6

clowndust

,

oktober

2009
One Continuous Round, or Whatever Gets You Through the Night

5 ulæste

/ 5

SomeGuyInVirginia

,

august

2009
Simulacra & Simulation by Jean Baudrillard

2 ulæste

/ 2

jknunley

,

august

2009
nice book

3 ulæste

/ 3

WilfGehlen

,

juli

2009
And it makes my brain hurt

10 ulæste

/ 10

JACOBMARLEY

,

juli

2009
The Silent Crisis Destroying America's Brightest Minds

5 ulæste

/ 5

christiguc

,

juli

2009
the meaning of life

3 ulæste

/ 3

walf6

,

juli

2009
The Quran

16 ulæste

/ 16

Essa

,

maj

2009
"Atlas Shrugged" by Ayn Rand and "The Book" by Alan Watts

21 ulæste

/ 21

bibliodiane

,

maj

2009
Death and religion

6 ulæste

/ 6

walf6

,

april

2009
Ever read a book that should have been philosophy, but wasn't?

2 ulæste

/ 2

shanglee

,

april

2009
Celestine Prophecy

3 ulæste

/ 3

shanglee

,

april

2009
Reality Sandwich

1 ulæst

/ 1

DeusExLibrus

,

april

2009
Pewter, Murder, and Loaded Dice by Nick Sconce

2 ulæste

/ 2

geneg

,

marts

2009
Author Chat

1 ulæst

/ 1

kamigray

,

februar

2009
Truth, life and the Holy Grail

2 ulæste

/ 2

bertilak

,

november

2008
Daniel Quinn

8 ulæste

/ 8

inkdrinker

,

oktober

2008
Getting Inspired

2 ulæste

/ 2

geneg

,

august

2008
movie Based on book

1 ulæst

/ 1

k_nastaran

,

juli

2008
Milan Kundera

11 ulæste

/ 11

sanddancer

,

juli

2008
Thirteen Reasons Why

1 ulæst

/ 1

wickedlovely

,

juli

2008
Some influential books

1 ulæst

/ 1

Hilaria

,

juni

2008
A Million Little Pieces by James Frey

19 ulæste

/ 19

LadyLo

,

maj

2008
Pride & Prejudice

3 ulæste

/ 3

belatorbooks

,

maj

2008
Ant one read wei wu wei?

5 ulæste

/ 5

feynman

,

marts

2008
Book that made me think: [Naked Lunch] by William S. Burroughs

4 ulæste

/ 4

sean2euro

,

marts

2008
Book that made me think: (A fortunate life) by ((AB Facey))

3 ulæste

/ 3

lawrose

,

februar

2008
public schools

5 ulæste

/ 5

VanishedOne

,

december

2007
Total fears by Bohumil Hrabal

1 ulæst

/ 1

BunnysBla

,

november

2007
"Becoming Chloe"... a YA novel!

1 ulæst

/ 1

iluvnooyawk

,

september

2007
Het zijn net mensen (They're just like real people)

2 ulæste

/ 2

Amtep

,

september

2007
book cross referencing

9 ulæste

/ 9

geneg

,

juli

2007
Homeland by Paul William Roberts

1 ulæst

/ 1

charlenemartel

,

maj

2007
Books that made me think: Fads and Fallacies in the Name of Science

1 ulæst

/ 1

Doug1943

,

april

2007
Be the Change: Your Guide to Freeing Slaves and Changing the World by Zach Hunter

1 ulæst

/ 1

charlenemartel

,

april

2007
Books that made me think: One Nation Under God by Vincent M. Wales

3 ulæste

/ 3

charlenemartel

,

april

2007
Zaadz

2 ulæste

/ 2

shanglee

,

april

2007
Books That Made Me Think: American Gulag

3 ulæste

/ 3

A.E.Rex

,

marts

2007
This is a feature balloon