2022 Category Challenge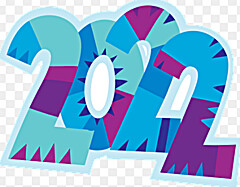 Denne gruppe er en hvilende gruppe. Det sker når en gruppe har været inaktiv længe.
If you want to revive this group, or create a new group on the same topic, see this page.
In the Category Challenge, the only rule is that there are no rules. Every member sets their own categories (as many as they want, on whatever topics they want), so every member's challenge is going to look different. Some members use the same categories every year and change the theme. Some members put aside their challenges halfway through the year and start over. Whatever works for you!

We host optional year-long theme reads called CATs and KITs, as well as a BingoDOG. The planning of these challenges begins in October 2021. See the welcome post, the pinned posts, and the list of wikis for more details.

The challenge officially starts January 1, 2022, but you're welcome to start earlier or later!
Emne

Emne

Kommentarer

Seneste Meddelelse

Pinned

— December AlphaKIT: Y and W
45

ulæste

/ 45

rabbitprincess

,

december

2022

Pinned

— December AuthorCAT: Favorite Authors
25

ulæste

/ 25

sallylou61

,

januar

1

Pinned

— December 2022 MysteryKIT - Holiday Mysteries
51

ulæste

/ 51

thornton37814

,

december

2022

Pinned

— Scaredy KIT December Challenge: Holiday Theme
14

ulæste

/ 14

lowelibrary

,

december

2022

Pinned

— December SFFKIT: Wishes
20

ulæste

/ 20

threadnsong

,

december

2022

Pinned

— December ShakespeareCAT: The Winter's Tale
16

ulæste

/ 16

NinieB

,

december

2022

Pinned

— December CAT Woman: Prize Winners
35

ulæste

/ 35

DeltaQueen50

,

december

2022

Pinned

— December RandomKIT - Christmas Sweets
46

ulæste

/ 46

lowelibrary

,

december

2022

Pinned

— December: What are we reading?
54

ulæste

/ 54

sturlington

,

januar

1

Pinned

— November/December Bingo Dog Reads
37

ulæste

/ 37

Helenliz

,

december

2022

Pinned

— Audiobooks
89

ulæste

/ 89

mnleona

,

januar

21

Pinned

— AlphaKIT - Yearlong X and Z
30

ulæste

/ 30

dudes22

,

december

2022

Pinned

— 2022 CATWoman Linking Thread
14

ulæste

/ 14

sallylou61

,

november

2022

Pinned

— 2022 SFFKIT Planning Thread
67

ulæste

/ 67

fuzzi

,

december

2022

Pinned

— 2022 MysteryKIT Main Thread
22

ulæste

/ 22

lowelibrary

,

december

2022

Pinned

— 2022 RandomKIT Main Thread
22

ulæste

/ 22

fuzzi

,

november

2022

Pinned

— 2022 CATWoman Planning Thread
100

ulæste

/ 100

pamelad

,

december

2022

Pinned

— 2022 AuthorCat Planning Thread
76

ulæste

/ 76

sallylou61

,

november

2022

Pinned

— 2022 ShakespeareCAT Planning
101

ulæste

/ 101

LadyoftheLodge

,

november

2022

Pinned

— 2022 RandomKIT Planning Thread
37

ulæste

/ 37

kac522

,

oktober

2022

Pinned

— 2022 ScaredyKIT Planning Thread
64

ulæste

/ 64

sturlington

,

november

2022

Pinned

— MysteryKIT Planning Thread 2022
51

ulæste

/ 51

kac522

,

oktober

2022

Pinned

— 2022 AlphaKIT Main Thread
27

ulæste

/ 27

majkia

,

november

2022

Pinned

— 2022 CAT Planning Thread
182

ulæste

/ 182

kac522

,

oktober

2022

Pinned

— 2022 BingoDog planning thread
91

ulæste

/ 91

kac522

,

oktober

2022

Pinned

— Welcome to the 2022 Category Challenge!
113

ulæste

/ 113

LadyoftheLodge

,

november

2022
Soffitta1's 2022 Challenge
42

ulæste

/ 42

soffitta1

,

februar

11
BeebeeReads Steps Up in 2022
125

ulæste

/ 125

beebeereads

,

januar

20
Mystery Max looks for the best of the best in 2022
178

ulæste

/ 178

mysterymax

,

januar

7
Threadnsong Reads in the 21st Century
166

ulæste

/ 166

threadnsong

,

januar

5
DeltaQueen Relies on Friends in 2022 - Page 6
182

ulæste

/ 182

DeltaQueen50

,

januar

5
Charl08 reads words with pictures in 2022 #6
112

ulæste

/ 112

mdoris

,

januar

4
Pete's short story bonanza
66

ulæste

/ 66

psutto

,

januar

4
April's Final Cat Who Challenge 2022 - Crossing the Finish Line
47

ulæste

/ 47

christina_reads

,

januar

3
Nickelini's Category Challenge 2022
212

ulæste

/ 212

Nickelini

,

januar

2
Cheli's Mountainous Category Challenge for 2022
187

ulæste

/ 187

cyderry

,

januar

2
Kathy's (kac522) Lucky22 Reading Challenges in 2022
193

ulæste

/ 193

fuzzi

,

januar

2
rabbitprincess has a hard day's night in 2022 - Part 2 - I'm going parading before it's too late!
140

ulæste

/ 140

rabbitprincess

,

januar

2
Amber's (scaifea) 2022 Category Challenge
293

ulæste

/ 293

scaifea

,

januar

2
Sally Lou's reading in 2022
155

ulæste

/ 155

mstrust

,

januar

2
mathgirl40's 2022 category challenge
247

ulæste

/ 247

mathgirl40

,

januar

2
Jackie's Very Hungry Cat---egory Challenge
203

ulæste

/ 203

Jackie_K

,

januar

2
Donan's 2022 Challenge
21

ulæste

/ 21

donan

,

januar

2
Cindy/LibraryCin's 2022 Reading Challenges
323

ulæste

/ 323

LibraryCin

,

januar

1
Helenliz turns a final 50 pages
196

ulæste

/ 196

christina_reads

,

januar

1
Christina reads 2+0+2+2 series, part 2
216

ulæste

/ 216

christina_reads

,

januar

1
Shannon Keeps It Simple in 2022 (sturlington)
129

ulæste

/ 129

sturlington

,

januar

1
LadyoftheLodge reads in 2022
450

ulæste

/ 450

thornton37814

,

januar

1
Lori's (thornton37814) Cincinnati Tribute - thread 3
91

ulæste

/ 91

thornton37814

,

januar

1
mstrust#4- Just a General Autumn Ambiance
80

ulæste

/ 80

mstrust

,

januar

1
JayneCM Reads Too Much In 2022
463

ulæste

/ 463

JayneCM

,

januar

1
Wytwavedarling Tries Again in 2022
182

ulæste

/ 182

whitewavedarling

,

december

2022
susanna.fraser hits the books in 2022
233

ulæste

/ 233

susanna.fraser

,

december

2022
RidgewayGirl Reads Books in 2022, Part Three
229

ulæste

/ 229

christina_reads

,

december

2022
Lisa's 2022 Category Challenge Reads #2
149

ulæste

/ 149

lsh63

,

december

2022
koalamom in 2022
39

ulæste

/ 39

koalamom

,

december

2022
CBL looks for balance in 2022 - Part 2
177

ulæste

/ 177

cbl_tn

,

december

2022
Kerry (avatiakh)'s goes to the movies again
216

ulæste

/ 216

avatiakh

,

december

2022
VivienneR reads the Language of Flowers with Late Blooms
218

ulæste

/ 218

VivienneR

,

december

2022
MissBrangwen's New Chapter - II
201

ulæste

/ 201

MissBrangwen

,

december

2022
justchris lacks imagination yet turns the pages
33

ulæste

/ 33

MissBrangwen

,

december

2022
Kristel's "The List Goes On" in 2022, part 2
38

ulæste

/ 38

Kristelh

,

december

2022
majkia drinks tea and reads
242

ulæste

/ 242

majkia

,

december

2022
Jennifer's 2022 Category Challenge (japaul22)
186

ulæste

/ 186

rabbitprincess

,

december

2022
Betty (Dudes22) Finds the Librarian In 2022 - Part II
179

ulæste

/ 179

thornton37814

,

december

2022
lindapanzo simplifies her reading for 2022--part 1
121

ulæste

/ 121

lindapanzo

,

december

2022
Clue 2022 Here Comes The Sun!
142

ulæste

/ 142

lowelibrary

,

december

2022
lavaturtle reads comics in 2022
75

ulæste

/ 75

lavaturtle

,

december

2022
pamelad in 2022, 2
232

ulæste

/ 232

pamelad

,

december

2022
Soelo tries to spread out
27

ulæste

/ 27

soelo

,

december

2022
Tess Reads What She Wants! Page 4
141

ulæste

/ 141

threadnsong

,

december

2022
NinieB Enjoys the Roses in 2022
288

ulæste

/ 288

NinieB

,

december

2022
Marell is Booked for 2022
160

ulæste

/ 160

mathgirl40

,

december

2022
MissWatson enjoys her elevenses – last round
189

ulæste

/ 189

MissWatson

,

december

2022
Dogearedcopy's 22 in '22
115

ulæste

/ 115

Tess_W

,

december

2022
lavaturtle's 2022 Category Challenge
85

ulæste

/ 85

lavaturtle

,

december

2022
LowProfile Has Some Reading Fun 2022
34

ulæste

/ 34

christina_reads

,

december

2022
staci426 gives it another try in 2022
37

ulæste

/ 37

christina_reads

,

december

2022
Tafadhali's Musical 2022 Category Challenge
37

ulæste

/ 37

Tafadhali

,

december

2022
September CatWoman: Women During War
34

ulæste

/ 34

Jackie_K

,

december

2022
November: What are we reading?
71

ulæste

/ 71

Helenliz

,

december

2022
November RandomKIT - City
58

ulæste

/ 58

LibraryCin

,

december

2022
November AlphaKIT: G and U
49

ulæste

/ 49

LibraryCin

,

december

2022
Joy's 2022 Category Challenge
38

ulæste

/ 38

jlshall

,

december

2022
Charl08 reads words with pictures in 2022 #5
195

ulæste

/ 195

Jackie_K

,

december

2022
November ScaredyKIT: Stephen King and Family
25

ulæste

/ 25

Tanya-dogearedcopy

,

december

2022
November 2022 Mystery Kit--Gothic
36

ulæste

/ 36

christina_reads

,

november

2022
November 2022: ShakespeareCAT - Shakespeare and his World
15

ulæste

/ 15

Kristelh

,

november

2022
November 2022 AuthorCat: Authors Who Have Set Their Books Against a Backdrop of Real Events
38

ulæste

/ 38

VivienneR

,

november

2022
DeltaQueen Relies on Friends in 2022 - Page 5
251

ulæste

/ 251

DeltaQueen50

,

november

2022
November 2022 CatWoman: Women's Issues
34

ulæste

/ 34

threadnsong

,

november

2022
November SFFKIT. Award winners
23

ulæste

/ 23

chlorine

,

november

2022
October RandomKit: What's in a Name?
78

ulæste

/ 78

VivienneR

,

november

2022
October AlphaKit - V and N
59

ulæste

/ 59

whitewavedarling

,

november

2022
pammab's 2022 challenge
66

ulæste

/ 66

mathgirl40

,

november

2022
New Thread! New Thread! (Rhea)
20

ulæste

/ 20

mathgirl40

,

november

2022
November BingoDOG reads
7

ulæste

/ 7

LibraryCin

,

november

2022
October 2022 SFFKit: Robots & AI
34

ulæste

/ 34

ronincats

,

november

2022
October ShakespeareCAT: Macbeth
18

ulæste

/ 18

mathgirl40

,

november

2022
October CATWoman: Women and Crime
45

ulæste

/ 45

VivienneR

,

november

2022
This is a feature balloon