Club Read 2021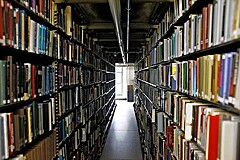 Denne gruppe er en hvilende gruppe. Det sker når en gruppe har været inaktiv længe.
If you want to revive this group, or create a new group on the same topic, see this page.
Welcome to Club Read 2021. This will be our (lucky!)13th year as a dynamic reading community!

We are a wonderfully eclectic group of readers who are varied and thoughtful in our reading. We like to publicly log/journal our reading, and enjoy following what others in the group are reading. Please take a look around to see if we're the kind of readers you'd like to hang with. The group works best when there is much interchange, so don't just post, visit others' threads! Many of us have been together for many years of Club Read, but we always welcome new readers!

ALL MEMBERS: Please remember to STAR the MESSAGE BOARD where we will post general messages, links to our standard community discussion threads (i.e. best of each quarter, what are you reading?...etc.) And please stop by our Introductions thread.

Veterans of CR will be happy to answer any questions you have.

HAVE FUN READING!
Emne

Emne

Kommentarer

Seneste Meddelelse

Pinned

— MESSAGE BOARD
111

ulæste

/ 111

labfs39

,

december

2021

Pinned

— **Interesting Articles**
93

ulæste

/ 93

Julie_in_the_Library

,

december

2021

Pinned

— INTRODUCTIONS
230

ulæste

/ 230

Trifolia

,

december

2021
edwinbcn is still reading in Nanning, China 2021, Part 1
161

ulæste

/ 161

edwinbcn

,

juni

2022
Diane's up all night reading
117

ulæste

/ 117

dianeham

,

marts

2022
Dilara's 2021 Reading Log
247

ulæste

/ 247

Dilara86

,

februar

2022
Laurel's 2021 Lists and Leftovers
146

ulæste

/ 146

WelshBookworm

,

januar

2022
Amy Sisson's 2021 list of books read - "Hope Springs Eternal"
47

ulæste

/ 47

amysisson

,

januar

2022
OscarWilde87's reading log 2021
42

ulæste

/ 42

OscarWilde87

,

januar

2022
AlisonY - Still Randomly Rambling On in the 2H of 2021
382

ulæste

/ 382

AlisonY

,

januar

2022
wandering_star in 2021, part 2
121

ulæste

/ 121

wandering_star

,

januar

2022
RidgewayGirl Reads in 2021, Fourth Quarter
234

ulæste

/ 234

RidgewayGirl

,

januar

2022
Cariola is Back with Reading Adventure for 2021
137

ulæste

/ 137

Cariola

,

januar

2022
Karen Carries On
78

ulæste

/ 78

dchaikin

,

januar

2022
Bragan Reads Right on Through It in 2021, Pt. 4
69

ulæste

/ 69

bragan

,

januar

2022
SassyLassy Racing to Year End
61

ulæste

/ 61

SassyLassy

,

januar

2022
rocketjk's 2021 reading hoopla
392

ulæste

/ 392

rocketjk

,

januar

2022
Raton-Liseur's 2021 reading log (Part 2)
127

ulæste

/ 127

raton-liseur

,

januar

2022
dchaikin part 3 - within uncertainty
288

ulæste

/ 288

dchaikin

,

januar

2022
Trifolia's reading in 2021
104

ulæste

/ 104

raton-liseur

,

januar

2022
Jennifer's 2021 Reading (japaul22)
503

ulæste

/ 503

japaul22

,

januar

2022
BEST AND WORST OF 2021
27

ulæste

/ 27

lisapeet

,

januar

2022
Nickelini Reads in 2021, part 3
140

ulæste

/ 140

Nickelini

,

januar

2022
LibraryLover23's 2021 Reading
145

ulæste

/ 145

LibraryLover23

,

januar

2022
Penny Reads 2021
261

ulæste

/ 261

pmarshall

,

januar

2022
NanaCC (Colleen) tries not to fall off the page in 2021, part 2
219

ulæste

/ 219

NanaCC

,

januar

2022
Cindy's Cats Cradle Books and Antiques newsletter, 2021
69

ulæste

/ 69

cindydavid4

,

januar

2022
lisapeet 2021: Containing multitudes
136

ulæste

/ 136

lisapeet

,

januar

2022
Markon sails into 2021
229

ulæste

/ 229

markon

,

januar

2022
WHAT ARE YOU READING? - Part 8
196

ulæste

/ 196

ELiz_M

,

januar

2022
Baswood's books - well - part 2
143

ulæste

/ 143

baswood

,

januar

2022
jjmcgaffey's Reading in 2021
243

ulæste

/ 243

jjmcgaffey

,

december

2021
LadyoftheLodge in 2021
159

ulæste

/ 159

rhian_of_oz

,

december

2021
Kat reads some books, 2021
175

ulæste

/ 175

tonikat

,

december

2021
Torontoc read and sees some films in 2021
237

ulæste

/ 237

torontoc

,

december

2021
Avaland & Dukedom_Enough's 2021 Reading, Part II
217

ulæste

/ 217

avaland

,

december

2021
Q4 FAVOURITE READS
16

ulæste

/ 16

Nickelini

,

december

2021
Yells 2021: Let's try this again
174

ulæste

/ 174

Yells

,

december

2021
Labfs39 resumes reading and reviewing in 2021, Part 3
386

ulæste

/ 386

labfs39

,

december

2021
Simone2 in 2021
355

ulæste

/ 355

Simone2

,

december

2021
LW's clubbable 2021
288

ulæste

/ 288

librorumamans

,

december

2021
QUESTIONS for the AVID READER Part VI
198

ulæste

/ 198

LolaWalser

,

december

2021
BLBera's Beth's Reading in 2021 - Chapter 2
244

ulæste

/ 244

BLBera

,

december

2021
Arubabookwoman's 2021 Reading
298

ulæste

/ 298

BLBera

,

december

2021
rhian_of_oz Reads in 2021 - July to December
37

ulæste

/ 37

rhian_of_oz

,

december

2021
Stretch's 2021 Reading
185

ulæste

/ 185

stretch

,

december

2021
kidzdoc hits the reset button in 2021, Part 4
412

ulæste

/ 412

kidzdoc

,

december

2021
SandDune's Retirement Reading
294

ulæste

/ 294

WelshBookworm

,

december

2021
Lilisin in 2021
54

ulæste

/ 54

labfs39

,

december

2021
Julie at Thirty: My Reading in 2021
88

ulæste

/ 88

Julie_in_the_Library

,

december

2021
What's so special about Club Read?
26

ulæste

/ 26

raton-liseur

,

december

2021
Group Read: The Cromwell Trilogy: The Mirror and The Light
96

ulæste

/ 96

AlisonY

,

december

2021
Q3 Favourite Reads
33

ulæste

/ 33

edwinbcn

,

december

2021
Q2 FAVOURITE READS
34

ulæste

/ 34

edwinbcn

,

december

2021
Q1 FAVOURITE READS
26

ulæste

/ 26

edwinbcn

,

december

2021
La Cucina 2021
45

ulæste

/ 45

karspeak

,

december

2021
Anki's 2021 Reading and Book Thoughts
192

ulæste

/ 192

shadrach_anki

,

december

2021
Sally's reading constantly in 2021--Q 4
57

ulæste

/ 57

sallypursell

,

december

2021
Victorian Readings in 2022 - exploratory thread
62

ulæste

/ 62

edwinbcn

,

december

2021
thorold invokes gentle gales in Q4 2021
102

ulæste

/ 102

thorold

,

december

2021
rachbxl in 2021
170

ulæste

/ 170

arubabookwoman

,

december

2021
Annie reads in 2021 - Part 2
178

ulæste

/ 178

AlisonY

,

december

2021
SassyLassy Steadfastly Stumbling Along
223

ulæste

/ 223

SassyLassy

,

december

2021
Aunt Marge and the kids read in 2021
14

ulæste

/ 14

sallypursell

,

november

2021
lady ansel's 2021 Christian Fiction Reads
14

ulæste

/ 14

ladyharris

,

november

2021
WHAT ARE YOU READING? - Part 7
201

ulæste

/ 201

LadyoftheLodge

,

november

2021
QUESTIONS for the AVID READER Part V
241

ulæste

/ 241

AnnieMod

,

november

2021
Baswood's music
63

ulæste

/ 63

baswood

,

oktober

2021
Raton-Liseur's 2021 reading log
166

ulæste

/ 166

raton-liseur

,

oktober

2021
Nickelini Reads in 2021, part 2
228

ulæste

/ 228

labfs39

,

oktober

2021
Bragan Reads Right on Through It in 2021, Pt. 3
94

ulæste

/ 94

bragan

,

oktober

2021
Labfs39 resumes reading and reviewing in 2021, Part 2
275

ulæste

/ 275

lisapeet

,

oktober

2021
thorold watches the mowers in the hay in Q3 21
109

ulæste

/ 109

thorold

,

oktober

2021
Sally's reading constantly in 2021--Q 2
181

ulæste

/ 181

sallypursell

,

september

2021
RidgewayGirl Reads in 2021, Third Quarter
184

ulæste

/ 184

RidgewayGirl

,

september

2021
WHAT ARE YOU READING? - Part 6
206

ulæste

/ 206

lilisin

,

september

2021
Covid Update -- February
291

ulæste

/ 291

labfs39

,

september

2021
Kidzdoc hits the Reset button in 2021, Part 3
253

ulæste

/ 253

kidzdoc

,

september

2021
QUESTIONS for the AVID READER Part IV
192

ulæste

/ 192

SassyLassy

,

september

2021
Nickelini Reads in 2021
273

ulæste

/ 273

WelshBookworm

,

september

2021
Stephen's Second Semester
6

ulæste

/ 6

AlisonY

,

september

2021
Annie reads in 2021 - Part 1
185

ulæste

/ 185

AnnieMod

,

august

2021
Southern Gothic
26

ulæste

/ 26

scunliffe

,

august

2021
Greg (gsm235) in 2021
97

ulæste

/ 97

lisapeet

,

juli

2021
WHAT ARE YOU READING? - Part 5
202

ulæste

/ 202

JHemlock

,

juli

2021
dchaikin part 2 - getting a little lost out here
227

ulæste

/ 227

dchaikin

,

juli

2021
Valkyrdeath's 2021 Reading Record
28

ulæste

/ 28

valkyrdeath

,

juli

2021
QUESTIONS for the AVID READER Part III
241

ulæste

/ 241

cindydavid4

,

juli

2021
AlisonY Randomly Rambles on in 2021
352

ulæste

/ 352

sallypursell

,

juli

2021
rhian_of_oz Reads in 2021 - January to June
97

ulæste

/ 97

rhian_of_oz

,

juli

2021
Bragan Reads Right on Through It in 2021, Pt. 2
132

ulæste

/ 132

bragan

,

juli

2021
thorold goes from April to Shantih in Q2 21
122

ulæste

/ 122

thorold

,

juli

2021
lisapeet 2021: Hangin' out
221

ulæste

/ 221

lisapeet

,

juli

2021
BLBera's Beth's Reading in 2021 - Chapter 1
290

ulæste

/ 290

BLBera

,

juni

2021
QUESTIONS for the AVID READER Part II
216

ulæste

/ 216

WelshBookworm

,

juni

2021
RidgewayGirl Reads in 2021, Second Quarter
213

ulæste

/ 213

RidgewayGirl

,

juni

2021
thorold gives crowns and pounds and guineas in Q1 21
193

ulæste

/ 193

thorold

,

juni

2021
wandering_star in 2021
210

ulæste

/ 210

wandering_star

,

juni

2021
WHAT ARE YOU READING? - Part 4
203

ulæste

/ 203

Julie_in_the_Library

,

juni

2021
Kidzdoc hits the Reset button in 2021, Part 2
241

ulæste

/ 241

kidzdoc

,

juni

2021
This is a feature balloon