2020 Category Challenge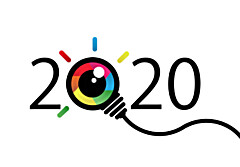 Denne gruppe er en hvilende gruppe. Det sker når en gruppe har været inaktiv længe.
If you want to revive this group, or create a new group on the same topic, see this page.
Welcome to the 2020 Category Challenge!

What are the categories?

Anything you want them to be! Each member's challenge is going to be different.

You can set as many categories as you like, in whatever genres you like.
You can set minimum numbers of books to read in each category, or you can fill them up as the whim takes you.
You can structure your reading year around a theme if you like.
You can focus on prize winners, certain geographical areas, topics that are of particular interest to you, series you want to finish, authors with an extensive backlist… the possibilities are endless

What if I set up my challenge and then get tired of my categories later in the year?

If your challenge ends up not working for you for any reason, at any point during the year, change it up! There is no Category Challenge police. We're here to read and have fun.

It's a zoo in here! What are these CATs and KITs and DOGs?

The CATs are year-long challenges voted on by the members, with different topics each month. This year's CATs are:

RandomCAT
- planning thread
- wiki
GeoCAT
- planning thread
- wiki
Non-fiction CAT
- planning thread
- wiki

The KITs are informal challenges run by whichever member is willing to do so. They are run the same way as CATs. This year our KITs are:

AlphaKIT
- planning thread
- wiki
ScaredyKIT
- planning thread
- wiki
SFFFKIT
- planning thread
- wiki
TravelKIT
- planning thread
- wiki
MysteryKIT
- planning thread
- wiki
KITastrophe
- planning thread
- wiki

The BingoDOG (so named because it is not a CAT or a KIT) is a bingo card put together by the group members. One member will gather suggestions for squares and weed out duplicate suggestions, and the finalists are put on a bingo card. For several years our bingo cards have been constructed by the wonderful @LShelby.

BingoDOG planning thread
BingoDOG wiki

And if that isn't enough, we also do group reads!

Do I have to be a member of this group to play with the CATs and KITs?

Not at all! If you have a home base in another group and just want to swing by for one of our group challenges, or a regular group read, you're most welcome to join us.

When do we get started?

The challenge officially starts January 1, 2020, but you can start earlier or later!
Emne

Emne

Kommentarer

Seneste Meddelelse

Clue Picks Up Steam in 2020!
159

ulæste

/ 159

clue

,

juli

2021
Jerusalem by Alan Moore - year long Group Read
55

ulæste

/ 55

Familyhistorian

,

marts

2021
DeltaQueen's 2020 Reading Room of Follies and Quirks - Part VIII
145

ulæste

/ 145

Dianekeenoy

,

januar

2021
VivienneR's R is for Reading in 2020 - Part 3
297

ulæste

/ 297

VivienneR

,

januar

2021
Kerry (avatiakh) reads around the world
271

ulæste

/ 271

thornton37814

,

januar

2021
Pete's 2020 'I'm not going to buy any books and oly read the ones i already have' challenge
129

ulæste

/ 129

psutto

,

januar

2021
MissWatson books a score of Richards – the last arrest
147

ulæste

/ 147

MissWatson

,

januar

2021
mathgirl40's 2020 category challenge
270

ulæste

/ 270

pammab

,

januar

2021
leslie.98 goes to MDI in 2020 - Part 3
199

ulæste

/ 199

leslie.98

,

januar

2021
Short Works Collections
27

ulæste

/ 27

sallylou61

,

januar

2021
Cheli's working on 2020 Categories
204

ulæste

/ 204

cyderry

,

januar

2021
Threadnsong Reads Thru 2020
63

ulæste

/ 63

threadnsong

,

januar

2021
Majkia (Jean) - Backporch Birding Challenge - Final
53

ulæste

/ 53

majkia

,

januar

2021
pammab's 2020 challenge
145

ulæste

/ 145

pammab

,

januar

2021
rabbitprincess is reading fully and completely in 2020 - Part 4
63

ulæste

/ 63

pammab

,

januar

2021
April's The Cat Who Challenge 2020
48

ulæste

/ 48

lowelibrary

,

januar

2021
Christina reads by Hogwarts houses in 2020, part 2
176

ulæste

/ 176

christina_reads

,

januar

2021
LittleTaiko (Stacy) - Lullaby of Broadway
165

ulæste

/ 165

LittleTaiko

,

januar

2021
RidgewayGirl Reads Some Books in 2020 -- Fourth Quarter
141

ulæste

/ 141

pammab

,

januar

2021
HannahJo's 2020 Challenge
104

ulæste

/ 104

pammab

,

januar

2021
Chrischi_HH on tour in 2020
98

ulæste

/ 98

pammab

,

januar

2021
Cindy/LibraryCin's 2020 Challenges
309

ulæste

/ 309

LibraryCin

,

januar

2021
December AlphaKIT: W and N
53

ulæste

/ 53

fuzzi

,

januar

2021
December RandomCAT: Goodbye 2020 (pick 6)
84

ulæste

/ 84

kac522

,

januar

2021
LadyoftheLodge Reads in 2020
294

ulæste

/ 294

LadyoftheLodge

,

januar

2021
NinieB Soars to New Heights in 2020
383

ulæste

/ 383

NinieB

,

januar

2021
Tricia's 2020 Pile of Books
45

ulæste

/ 45

christina_reads

,

januar

2021
Lori's (thornton37814) Cat-Filled 2020 Category Challenge - Thread 4
95

ulæste

/ 95

thornton37814

,

januar

2021
sallylou61's reading in 2020
175

ulæste

/ 175

sallylou61

,

december

2020
Montarville's dogs, wolves and coyotes (2020)
37

ulæste

/ 37

Montarville

,

december

2020
December MysteryKIT: Cozies
44

ulæste

/ 44

fuzzi

,

december

2020
Lori (lkernagh) Reboots her ABCs Challenge for 2020 - Second Thread
184

ulæste

/ 184

Kristelh

,

december

2020
December: SFFFKIT Short Fiction
24

ulæste

/ 24

lavaturtle

,

december

2020
lavaturtle reads in 2020
165

ulæste

/ 165

lavaturtle

,

december

2020
Betty (dudes22) is Looking for a Father - Part 2
149

ulæste

/ 149

dudes22

,

december

2020
Mysterymax's 2020 Reads
71

ulæste

/ 71

mysterymax

,

december

2020
December Nonfiction CAT: Adventures by sea, land, or air.
25

ulæste

/ 25

Jackie_K

,

december

2020
Jackie has her reading badge - the 2020 Hey Duggee category challenge
235

ulæste

/ 235

Jackie_K

,

december

2020
Susanna (susanna.fraser) gets categorical in 2020
244

ulæste

/ 244

susanna.fraser

,

december

2020
2020 Category Challenge : Dogearedcopy's "20/T" Cat Stax
116

ulæste

/ 116

Tanya-dogearedcopy

,

december

2020
Nickelini's categories in 2020
106

ulæste

/ 106

Nickelini

,

december

2020
pamelad's eight easy categories, part 2
199

ulæste

/ 199

pamelad

,

december

2020
JayneCM Has Books To The Ceiling, Books To The Sky
589

ulæste

/ 589

Jackie_K

,

december

2020
This-n-That Picking Up Where I Left Off (Sep-Dec)
58

ulæste

/ 58

This-n-That

,

december

2020
Jennifer's 2020 reading categories (japaul22)
207

ulæste

/ 207

japaul22

,

december

2020
Helenliz erects an edifice - the penthouse suite
256

ulæste

/ 256

Helenliz

,

december

2020
Zozette's 2020 Challenge
126

ulæste

/ 126

VivienneR

,

december

2020
Rhea's same categories as last year
46

ulæste

/ 46

Settings

,

december

2020
Koalamom in 2020
37

ulæste

/ 37

thornton37814

,

december

2020
Amber's (scaifea) 2020 Category Challenge
257

ulæste

/ 257

scaifea

,

december

2020
December BingoDOG reads
36

ulæste

/ 36

sallylou61

,

december

2020
What are we reading in December?
47

ulæste

/ 47

rabbitprincess

,

december

2020
2020's Hits and Misses
9

ulæste

/ 9

DeltaQueen50

,

december

2020
Kathy's (kac522) 2020 Reading Projects
139

ulæste

/ 139

kac522

,

december

2020
Christmas Books
36

ulæste

/ 36

christina_reads

,

december

2020
VioletBramble's 2020 Category Challenge
112

ulæste

/ 112

VioletBramble

,

december

2020
Markon reads 2020
30

ulæste

/ 30

markon

,

december

2020
Lord Peter 12 and final: Gaudy Night
28

ulæste

/ 28

fuzzi

,

december

2020
Clue Picks Up Steam in 2020! Page 2
49

ulæste

/ 49

mathgirl40

,

december

2020
December: TravelKit, December: Related to a Place You Would Like to Visit
21

ulæste

/ 21

LadyoftheLodge

,

december

2020
Audiobooks
193

ulæste

/ 193

luvamystery65

,

december

2020
Tess Reads her own Tomes--page 2
237

ulæste

/ 237

clue

,

december

2020
CRAZY4READING HAS GONE CRAZY!! (MONICA LYNN) 2020
86

ulæste

/ 86

lkernagh

,

december

2020
December ScaredyKit: Classics
18

ulæste

/ 18

NinieB

,

december

2020
Yearlong Letters X and Z
52

ulæste

/ 52

Kristelh

,

december

2020
Kristel's Year of the Rat 2020
50

ulæste

/ 50

Kristelh

,

december

2020
Joy's 2020 Category Challenge
62

ulæste

/ 62

jlshall

,

december

2020
lindapanzo's 2020 reading--first period
83

ulæste

/ 83

lindapanzo

,

december

2020
December GeoCAT--Catching Up or Choose Your Own Adventure
15

ulæste

/ 15

DeltaQueen50

,

december

2020
December 2020 Kitastrophe
10

ulæste

/ 10

LibraryCin

,

december

2020
sturlington Reads Month to Month in 2020
133

ulæste

/ 133

DeltaQueen50

,

december

2020
David's December Daily Readalong Final List. Please Join In.
21

ulæste

/ 21

LadyoftheLodge

,

december

2020
Lord Peter- August - Have His Carcase
18

ulæste

/ 18

mathgirl40

,

december

2020
November ScaredyKIT: Stephen King and Family
27

ulæste

/ 27

mathgirl40

,

december

2020
The Magic Mountain, September/October Group read
71

ulæste

/ 71

MissWatson

,

december

2020
Roberta's (luvamystery65) Wild About Harry!
91

ulæste

/ 91

Berly

,

december

2020
November Non-Fiction CAT: Food, Home and Recreation
40

ulæste

/ 40

luvamystery65

,

december

2020
SFFKit: November - dystopia
73

ulæste

/ 73

threadnsong

,

december

2020
November AlphaKIT: I and Q
59

ulæste

/ 59

LibraryCin

,

december

2020
November BingoDOG reads
12

ulæste

/ 12

rabbitprincess

,

december

2020
Lord Peter November: The Nine Tailors
42

ulæste

/ 42

fuzzi

,

december

2020
Lord Peter Wimsey Group read
43

ulæste

/ 43

majkia

,

december

2020
What are we reading in November?
45

ulæste

/ 45

DeltaQueen50

,

december

2020
Poldark Quarter 4 Read--Warleggan
10

ulæste

/ 10

clue

,

december

2020
November TravelKIT: Living in a New Country
21

ulæste

/ 21

LibraryCin

,

november

2020
November RandomCAT: Lest We Forget
57

ulæste

/ 57

Jackie_K

,

november

2020
rabbitprincess is reading fully and completely in 2020 - Part 3
225

ulæste

/ 225

rabbitprincess

,

november

2020
November GeoCAT: Africa - Part II
21

ulæste

/ 21

Jackie_K

,

november

2020
DeltaQueen's 2020 Reading Room of Follies and Quirks - Part VII
245

ulæste

/ 245

DeltaQueen50

,

november

2020
Lori's (thornton37814) Cat-Filled 2020 Category Challenge - Thread 3
225

ulæste

/ 225

thornton37814

,

november

2020
End of the year meme
82

ulæste

/ 82

BookLizard

,

november

2020
November MysteryKIT- Noir/ Gumshoes
45

ulæste

/ 45

LibraryCin

,

november

2020
November KITastrophe: Outside Your Home Country
6

ulæste

/ 6

JayneCM

,

november

2020
Any interest in a TravelKIT?
114

ulæste

/ 114

mstrust

,

november

2020
2020 ScaredyKIT Planning Thread
63

ulæste

/ 63

sturlington

,

november

2020
MysteryKIT Interest Thread
73

ulæste

/ 73

LadyoftheLodge

,

november

2020
The Official UN-official SFF-KIT Planning Thread For 2020!!!
71

ulæste

/ 71

fuzzi

,

november

2020
2020 NonFictionCAT Main Thread
29

ulæste

/ 29

pamelad

,

november

2020
Lisa tries to Challenge Herself in 2020
70

ulæste

/ 70

lsh63

,

november

2020
2020 RandomCAT Planning Thread
71

ulæste

/ 71

EBT1002

,

november

2020
This is a feature balloon