Outdoor Readers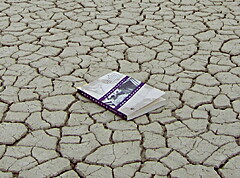 Denne gruppe er en hvilende gruppe. Det sker når en gruppe har været inaktiv længe.
If you want to revive this group, or create a new group on the same topic, see this page.
Wakers, Hikers and Hiking, Climbers, Climbing, Scrambling, Cavers, Caving and Potholing, Treks and Trekkers, Mountaineers, Mountaineering and Skiing too. Whatever your hobby, addicition, however you call it, if you sometimes like to break free from the bookshops and libraries and feel the fresh wind in your face, or even just read about from the safety of a comfy armchair, this is the Group for you.
Talk about the best guides, notable news, biographies and who really has captured the outdoor spirit in print.
Emne

Emne

Kommentarer

Seneste Meddelelse

camp reads
11

ulæste

/ 11

varielle

,

august

2013
Regional Hiking Guides
4

ulæste

/ 4

nflow

,

januar

2012
Books
14

ulæste

/ 14

Sandydog1

,

oktober

2011
Hills
8

ulæste

/ 8

2wonderY

,

april

2011
Swimming
1

ulæst

/ 1

VB600

,

december

2010
Forest Therapy
2

ulæste

/ 2

NorthernStar

,

oktober

2010
Welcome all.
93

ulæste

/ 93

NorthernStar

,

september

2010
GPS or map and compass?
13

ulæste

/ 13

thorold

,

juli

2010
walking lately
11

ulæste

/ 11

WomblingStar

,

maj

2009
Fiction
6

ulæste

/ 6

anna_in_pdx

,

januar

2009
What do you take with you?
24

ulæste

/ 24

anna_in_pdx

,

januar

2009
Climbers' ethics and rescue
14

ulæste

/ 14

Bookmarque

,

november

2008
Are we spoilt in modern times?
3

ulæste

/ 3

GirlFromIpanema

,

april

2008
Sir Edmund Hillary. RIP
5

ulæste

/ 5

reading_fox

,

januar

2008
Group picture
8

ulæste

/ 8

pontiacgal501

,

november

2007
"Glamping" anyone?
4

ulæste

/ 4

buddy

,

september

2007
Inclement weather
8

ulæste

/ 8

summonedbyfells

,

august

2007
I've lost my daily ramble :-(
33

ulæste

/ 33

Arctic-Stranger

,

juli

2007
This is a feature balloon