Fairy Tales Retold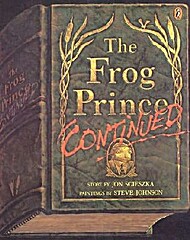 Denne gruppe er en hvilende gruppe. Det sker når en gruppe har været inaktiv længe.
Hvis du vil puste liv i gruppe igen eller oprette en ny gruppe med samme emne, så se først denne side.
Twisted fairy tales, adult fairy tales, or just a new retelling of an old favorite. This is the place to share your love of fairy tales in whatever form they may take.
Emne

Emne

Kommentarer

Seneste Meddelelse

Looking for book - The Three Oranges

12 ulæste

/ 12

izzifranks

,

april

2019
Recommendations for Fairy Tales Retold

39 ulæste

/ 39

frahealee

,

september

2018
Cinder - Marissa Meyer

11 ulæste

/ 11

scarlett1528

,

august

2018
Jack and those old beans!

2 ulæste

/ 2

2wonderY

,

marts

2018
Cinderella

28 ulæste

/ 28

acesnow

,

september

2016
The Goose Girl

1 ulæst

/ 1

urania1

,

marts

2014
The Twelve Dancing Princesses

4 ulæste

/ 4

empress8411

,

januar

2014
Frozen/The Ice Queen

5 ulæste

/ 5

justjukka

,

januar

2014
Great Books

2 ulæste

/ 2

CurrerBell

,

oktober

2013
fairytale mash ups

8 ulæste

/ 8

merrystar

,

maj

2013
The Tinder Box

3 ulæste

/ 3

aviddiva

,

januar

2013
what do you look for in fairytale retellings?

21 ulæste

/ 21

PaperbackPropensity

,

december

2012
Alice In Wonderland

6 ulæste

/ 6

destiny13

,

oktober

2012
Snow White

8 ulæste

/ 8

destiny13

,

oktober

2012
Little Red Riding Hood

15 ulæste

/ 15

2wonderY

,

september

2012
Looking for a Rumpelstiltskin retelling I've forgotten the name of

7 ulæste

/ 7

avatiakh

,

august

2012
Green Dragon Group Read - "Beauty"

1 ulæst

/ 1

justjukka

,

august

2012
Upcoming Releases?

3 ulæste

/ 3

foggidawn

,

juni

2012
Fun read-aloud

1 ulæst

/ 1

theexiledlibrarian

,

maj

2012
Opinions, anyone?

8 ulæste

/ 8

urania1

,

marts

2012
Untold fairy tales

7 ulæste

/ 7

justjukka

,

marts

2012
the bookshelves of... Red Riding Hood

16 ulæste

/ 16

urania1

,

februar

2012
question - scary illlustrations (of animals) in fairy tales

9 ulæste

/ 9

selma1

,

januar

2012
Not Exactly Fairy Tales, but ...

2 ulæste

/ 2

ErisofDiscord

,

november

2011
Top Ten Fairytales

2 ulæste

/ 2

urania1

,

november

2011
Peter Dickinson

10 ulæste

/ 10

urania1

,

november

2011
"The Six Swans" and "Sevenwaters"

19 ulæste

/ 19

bobmcconnaughey

,

oktober

2011
Robin McKinley

24 ulæste

/ 24

thelorelei

,

oktober

2011
Looking for 12 Dancing Princesses mid century boxed set

6 ulæste

/ 6

urania1

,

oktober

2011
proposing a game to play here - The Bookshelves of...

15 ulæste

/ 15

2wonderY

,

september

2011
The Princess and the Pea

9 ulæste

/ 9

2wonderY

,

september

2011
The 12 Dancing Princesses

19 ulæste

/ 19

foggidawn

,

september

2011
Ballads

8 ulæste

/ 8

Lindaannstrang

,

september

2011
Mythology Project

13 ulæste

/ 13

ed.pendragon

,

september

2011
Sleeping Beauty/Briar Rose

3 ulæste

/ 3

ed.pendragon

,

august

2011
The Princess and the Beggar.... (just another cliche)

1 ulæst

/ 1

CaraZ

,

juli

2011
Greetings, a cool website, and a suggestion

9 ulæste

/ 9

CaraZ

,

juli

2011
Tales of the 500 Kingdoms

10 ulæste

/ 10

AnnRig

,

juli

2011
Looking for a collection from my youth....

7 ulæste

/ 7

Booksloth

,

juni

2011
New Releases?

6 ulæste

/ 6

Lindaannstrang

,

juni

2011
Rapunzel

2 ulæste

/ 2

MerryMary

,

marts

2011
The Three Little Pigs

9 ulæste

/ 9

2wonderY

,

februar

2011
Author chat

3 ulæste

/ 3

sqdancer

,

februar

2011
Fairytales with a twist

16 ulæste

/ 16

Maid_Marian

,

februar

2011
Wizard of Oz

6 ulæste

/ 6

justjukka

,

februar

2011
a possible good influence

3 ulæste

/ 3

justjukka

,

februar

2011
Russian Fairytales

22 ulæste

/ 22

Maid_Marian

,

februar

2011
Definition of a "retelling"

9 ulæste

/ 9

ed.pendragon

,

januar

2011
Variations on Peter Pan

4 ulæste

/ 4

GirlMisanthrope

,

januar

2011
"The Rose and the Beast"

4 ulæste

/ 4

BookNrrrd

,

december

2010
Native American Tales

5 ulæste

/ 5

infiniteletters

,

december

2010
Amaterasu

6 ulæste

/ 6

sparrowbunny

,

november

2010
So, What is your favorite or what are you currently reading?

31 ulæste

/ 31

BookNrrrd

,

august

2010
Any other writers of retold tales?

1 ulæst

/ 1

MinaKelly

,

april

2010
worst retold fairytale?

6 ulæste

/ 6

SusieBookworm

,

april

2010
Can Anyone Help Me Find This Book?

5 ulæste

/ 5

asukamaxwell

,

marts

2010
No Rest for the Wicked

3 ulæste

/ 3

guyalice

,

januar

2010
Fablehaven: secrets of the dragon sanctuary

6 ulæste

/ 6

pwaites

,

juli

2009
The Looking Glass Wars by Frank Beddor

13 ulæste

/ 13

caitlin_choi

,

april

2009
what is your favourite fairytale you like to see retold?

36 ulæste

/ 36

caitlin_choi

,

marts

2009
most commonly shared books

6 ulæste

/ 6

Hermee

,

marts

2009
Author who owes a lot to fairy tales!

9 ulæste

/ 9

Caramellunacy

,

november

2008
Tin Man

10 ulæste

/ 10

kehs

,

maj

2008
Tin Man (mini series)

2 ulæste

/ 2

Zeesosa

,

marts

2008
Gregory Maguire

2 ulæste

/ 2

Kerian

,

maj

2007
This is a feature balloon