Rock 'n' Roll, Records and Record Collections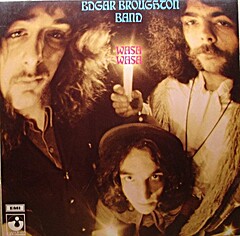 Denne gruppe er en hvilende gruppe. Det sker når en gruppe har været inaktiv længe.
If you want to revive this group, or create a new group on the same topic, see this page.
A forum for music and vinyl enthusiasts, cultivated reactionaries, discriminating packrats, anyone at all, really (helps if you remember AM radio and the phonograph).

Feel free to post advice, private manias, boasts, musical arcana, cleaning and collection management, anecdotes, etc.

My primary focus is on "unrefined" rock and roll, r&b and blues from the 50s, 60s and bits of the 70s and 80s (The Stooges, Eddie Cochran, Frankie Lee Sims, Tommy Johnson, The Electric Eels, Joe Clay, The Modern Lovers, The Flamin' Groovies, The Swamp Rats, Janis Martin, The Trashmen, The Sonics, Skip James, Link Wray, Young Jesse, The Downliners Sect, The Legendary Stardust Cowboy....)- and no doubt I will tend to verbally obsess upon it. Please feel free to augment my monologue or spawn your very own!
Emne

Emne

Kommentarer

Seneste Meddelelse

RIP Chis Bailey, lead singer of The Saints
1

ulæst

/ 1

Crypto-Willobie

,

april

2022
Cataloguing Your Collection
19

ulæste

/ 19

carptrash

,

februar

2022
Heresy time...
28

ulæste

/ 28

TFleet

,

september

2021
Eddie Van Halen has died.
2

ulæste

/ 2

Randy_Hierodule

,

oktober

2020
Neil Peart, drummer for Rush, has died.
1

ulæst

/ 1

TFleet

,

januar

2020
O'Kanes
1

ulæst

/ 1

tros

,

oktober

2013
Alan Lomax
1

ulæst

/ 1

rocketjk

,

august

2013
New music group
1

ulæst

/ 1

Booksloth

,

oktober

2012
Pussy Riot
9

ulæste

/ 9

Randy_Hierodule

,

september

2012
The Rolling Stones 50th Anniversary
8

ulæste

/ 8

rocketjk

,

august

2012
Jeffrey Lee Pierce: an appreciation
25

ulæste

/ 25

HectorSwell

,

juli

2012
Great Live Albums
52

ulæste

/ 52

davidthomas

,

april

2012
Literature in Music
80

ulæste

/ 80

Tallis72

,

februar

2012
R.I.P. 2012
6

ulæste

/ 6

Makifat

,

februar

2012
A little cheerful morning music
5

ulæste

/ 5

elenchus

,

oktober

2011
The Subsonics
6

ulæste

/ 6

elenchus

,

september

2011
Mormons and Hamsters
13

ulæste

/ 13

slickdpdx

,

september

2011
ION USB Turntable
34

ulæste

/ 34

MAJic

,

juli

2011
Eilen Jewell
5

ulæste

/ 5

Randy_Hierodule

,

juli

2011
Links
8

ulæste

/ 8

slickdpdx

,

april

2011
Sky Saxon/Richard Marsh (The Seeds, etc.)
2

ulæste

/ 2

Randy_Hierodule

,

april

2011
Grand Funk Railroad
3

ulæste

/ 3

geneg

,

april

2011
Virginia, Maryland, DC
3

ulæste

/ 3

HectorSwell

,

april

2011
Renditions
1

ulæst

/ 1

Randy_Hierodule

,

april

2011
Captain Beefheart (1941-2010)
3

ulæste

/ 3

rocketjk

,

januar

2011
Vinyl Love
9

ulæste

/ 9

Bigrider7

,

november

2010
Books about sixities music.
19

ulæste

/ 19

cappybear

,

november

2010
Beatles on mono remastered.
19

ulæste

/ 19

geneg

,

november

2010
Hey, the Pagans!
7

ulæste

/ 7

Randy_Hierodule

,

marts

2010
The Mystery of Manu Dibango; or, omgineedhelpsobadly
3

ulæste

/ 3

Jesse_wiedinmyer

,

februar

2010
First records:
41

ulæste

/ 41

jadbook

,

januar

2010
The Frenchies....
1

ulæst

/ 1

Randy_Hierodule

,

januar

2010
Not Fade Away
1

ulæst

/ 1

bobmcconnaughey

,

december

2009
History in Music
64

ulæste

/ 64

Dragonfly

,

december

2009
Iggy and The Stooges
3

ulæste

/ 3

Randy_Hierodule

,

november

2009
A candle for a Catholic Boy
1

ulæst

/ 1

Randy_Hierodule

,

september

2009
Les Paul dead at 94
3

ulæste

/ 3

Randy_Hierodule

,

august

2009
Australian Rock and Roll
33

ulæste

/ 33

zenomax

,

august

2009
Billy Lee Riley
1

ulæst

/ 1

Randy_Hierodule

,

august

2009
Early 60s R&B in Washington DC: The British Walkers
5

ulæste

/ 5

bobmcconnaughey

,

august

2009
V 47 (approx) of the never-ending tour - Dylan.
1

ulæst

/ 1

bobmcconnaughey

,

juli

2009
Lux Interior
6

ulæste

/ 6

Trelew

,

juli

2009
RIP Drake Levin: Guitarist, Paul Revere and The Raiders
1

ulæst

/ 1

Randy_Hierodule

,

juli

2009
Bob Bogle, The Ventures
8

ulæste

/ 8

Randy_Hierodule

,

juni

2009
"the Wailers"
5

ulæste

/ 5

Scratch

,

februar

2009
favorite online free streaming audio?
5

ulæste

/ 5

slickdpdx

,

februar

2009
Rhapsody
1

ulæst

/ 1

tfranco

,

februar

2009
Sgt. Pepper's, 40 years on
14

ulæste

/ 14

WholeHouseLibrary

,

januar

2009
Goodbye Ron Asheton
2

ulæste

/ 2

BTRIPP

,

januar

2009
Endless Sleep: Jody Reynolds, 1932-2008
1

ulæst

/ 1

Randy_Hierodule

,

november

2008
Another Man Done Gone: God bless you, Mr. Dolemite
1

ulæst

/ 1

Randy_Hierodule

,

oktober

2008
Jerry Wexler
1

ulæst

/ 1

Makifat

,

august

2008
Farewell Bo Diddley
5

ulæste

/ 5

Makifat

,

juni

2008
Dave Marsh and the RS Rock & Roll Record Guide
3

ulæste

/ 3

slickdpdx

,

maj

2008
Your favorites?
70

ulæste

/ 70

Randy_Hierodule

,

marts

2008
Sheet music books
8

ulæste

/ 8

rocketjk

,

februar

2008
Adieu, Henri Salvador
2

ulæste

/ 2

beatles1964

,

februar

2008
Greetings to all who have yet to assemble
27

ulæste

/ 27

ryan_wart

,

februar

2008
Shall I start a "Boston" thread?
17

ulæste

/ 17

ryan_wart

,

februar

2008
Blelvis
4

ulæste

/ 4

Randy_Hierodule

,

januar

2008
Dgitial Music Staorage and Manipulation
5

ulæste

/ 5

Jargoneer

,

januar

2008
Duplicates for trade
11

ulæste

/ 11

Linkmeister

,

november

2007
Literary Canon Fire
23

ulæste

/ 23

ryan_wart

,

oktober

2007
Laura Lee Perkins, rockabilly star
1

ulæst

/ 1

Randy_Hierodule

,

oktober

2007
RIP Janis Martin
1

ulæst

/ 1

Randy_Hierodule

,

september

2007
The Starliners
5

ulæste

/ 5

Randy_Hierodule

,

september

2007
Japanese rock and roll: 1960s
9

ulæste

/ 9

Randy_Hierodule

,

juli

2007
Pick it Davy
4

ulæste

/ 4

geneg

,

juni

2007
Farewell, Milt Grant
1

ulæst

/ 1

Randy_Hierodule

,

maj

2007
This is a feature balloon