Club Read 2016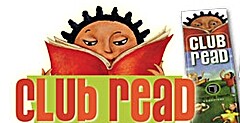 Denne gruppe er en hvilende gruppe. Det sker når en gruppe har været inaktiv længe.
If you want to revive this group, or create a new group on the same topic, see this page.
Welcome to Club Read 2016!
We are a group of serious readers who are varied and thoughtful in our reading and like to log/journal our reading and follow what others are reading. Please take a look around to see if we're the kind of readers you'd like to hang with. Many of us have been together on earlier versions of Club Read, but we always welcome new readers!

What to do: Create your own thread, naming it whatever you like but please include your name (username and/or other preferred moniker) in the title. This is so others can easily find you, and keep things less confusing. Feel free to include any and all reading you do, whatever you'd like to journal. Also note, a few lines of commentary about each entry, even if you are linking to your review elsewhere, encourage interest and thus conversation.

This group is for its members. Please feel free to start threads that you think would be of interest in addition to the standard ones.

And have fun reading!

Who We Are
Introduce Yourself and Greet Your Fellow Club Readers

Club Cucina thread is our place to chat about all things food!

Other Groups of Interest
Monthly Author Reads, this group reads a different author each month, chosen by group vote.
Reading Globally, this group reads from regions/themes around the globe.
Horror!, this group reads a different category of horror every month.
Literary Centennials, a group for celebrating centennial birthdays of major authors by reading their works.
Emne

Emne

Kommentarer

Seneste Meddelelse

QUESTIONS for the Avid Reader, 2016 Edition
323

ulæste

/ 323

edwinbcn

,

november

2022
edwinbcn - 2015 Reading - Part 1
195

ulæste

/ 195

edwinbcn

,

juli

2021
Stretch: Back on track for 2016
66

ulæste

/ 66

stretch

,

januar

2018
Avaland & Dukedom_Enough's Literary Adventures, Part I
178

ulæste

/ 178

LolaWalser

,

juni

2017
Bridgey's 2016 Reading
69

ulæste

/ 69

Bridgey

,

januar

2017
***Club Cucina 2
25

ulæste

/ 25

lyzard

,

januar

2017
Fuzzy Reading in 2016
63

ulæste

/ 63

fuzzy_patters

,

januar

2017
wandering_ round the world in 2016
204

ulæste

/ 204

wandering_star

,

januar

2017
Eliz_M (Liz) -- ruminations and more procastinations
104

ulæste

/ 104

japaul22

,

januar

2017
Lilisin in 2016
65

ulæste

/ 65

lilisin

,

januar

2017
OscarWilde87's reading log 2016
85

ulæste

/ 85

OscarWilde87

,

januar

2017
MsNick's Leap into Reading 2016
2

ulæste

/ 2

MsNick

,

januar

2017
Baswood's books and music part 2
165

ulæste

/ 165

tonikat

,

januar

2017
Mabith's 2016 Reads (Meredith) Part III
171

ulæste

/ 171

mabith

,

januar

2017
TonyH's search for clarity 2016
123

ulæste

/ 123

tonikat

,

januar

2017
Nickelini Reads 2016 - Second Half
174

ulæste

/ 174

mdoris

,

januar

2017
Sibyx (Lucy) Reading in Autumn and Early Winter 2016
57

ulæste

/ 57

sibylline

,

januar

2017
SassyLassy's Nineteenth Century
181

ulæste

/ 181

Nickelini

,

januar

2017
Ursula's Reading (and Other) Adventures in 2016, Part 2
227

ulæste

/ 227

Nickelini

,

januar

2017
Narilka reads in 2016
76

ulæste

/ 76

Narilka

,

januar

2017
Valkyrdeath's 2016 reading record Part 2
127

ulæste

/ 127

valkyrdeath

,

januar

2017
VivienneR Reads in 2016, volume 4
112

ulæste

/ 112

dchaikin

,

januar

2017
dchaikin part 3 - more Greeks?
278

ulæste

/ 278

dchaikin

,

januar

2017
Lunarreader in 2016
85

ulæste

/ 85

Lunarreader

,

januar

2017
Cariola's 2016 Reading Log
236

ulæste

/ 236

AlisonY

,

januar

2017
Simone2's reads in 2016
261

ulæste

/ 261

AlisonY

,

januar

2017
NanaCC's (Colleen's) 2016 Reading, Part 2
257

ulæste

/ 257

AlisonY

,

januar

2017
RidgewayGirl Reads in 2016 -- Part Three
220

ulæste

/ 220

RidgewayGirl

,

januar

2017
Bragan Reads Everything Else in 2016, Pt. 4
129

ulæste

/ 129

bragan

,

januar

2017
*** What are you reading now? - Part 6
173

ulæste

/ 173

AnnieMod

,

december

2016
kaylaraeintheway Reads (a lot) in 2016
67

ulæste

/ 67

kaylaraeintheway

,

december

2016
Milda-TX 2016
4

ulæste

/ 4

Milda-TX

,

december

2016
CarolineMc is keeping track - 2016 (Part 2) mulled wine
63

ulæste

/ 63

jnwelch

,

december

2016
jjmcgaffey's reading for 2016
163

ulæste

/ 163

jjmcgaffey

,

december

2016
Lisa Ann's Reading Goals for 2016: Midyear and Beyond
82

ulæste

/ 82

This-n-That

,

december

2016
Rebeccanyc Reads from the TBR Again . . . or Does She? Volume 2
216

ulæste

/ 216

SassyLassy

,

december

2016
thorold is waist-deep in winter reading in Q4
64

ulæste

/ 64

RidgewayGirl

,

december

2016
torontoc reads and also sees films in 2016
246

ulæste

/ 246

torontoc

,

december

2016
Jennifer's (japaul22) 2016 Reading, Part 2
178

ulæste

/ 178

japaul22

,

december

2016
Aunt Marge and the kids read in 2016
146

ulæste

/ 146

auntmarge64

,

december

2016
rachbxl in 2016
146

ulæste

/ 146

dchaikin

,

december

2016
***Message Board
39

ulæste

/ 39

.Monkey.

,

december

2016
kidzdoc makes another attempt to conquer Mount TBR in 2016, part 2
177

ulæste

/ 177

kidzdoc

,

december

2016
Marcus 2016 Readings
40

ulæste

/ 40

MarcusBastos

,

december

2016
AlisonY's leap year literary loitering - Part II
235

ulæste

/ 235

NanaCC

,

december

2016
*Introduce Yourself and Greet Your Fellow Club Readers
160

ulæste

/ 160

dchaikin

,

december

2016
***** Favorite Reads for Q4
10

ulæste

/ 10

Nickelini

,

december

2016
Monkey swings in to 2016
162

ulæste

/ 162

.Monkey.

,

december

2016
Avidmom's Reading Quilt 2016 Part 2
82

ulæste

/ 82

avidmom

,

december

2016
oandthegang hopes to do a little better this year
134

ulæste

/ 134

Oandthegang

,

december

2016
amysisson's 2016 book list
46

ulæste

/ 46

amysisson

,

december

2016
*** Interesting Articles
157

ulæste

/ 157

RidgewayGirl

,

december

2016
Florence in 2016 - Readings and Ramblings
225

ulæste

/ 225

dchaikin

,

december

2016
Christine's Bibliotheca (Cmatha)
1

ulæst

/ 1

Cmatha

,

november

2016
Juicy Reads for janeajones
115

ulæste

/ 115

avaland

,

november

2016
Tim's 2016 Reading
39

ulæste

/ 39

timjones

,

november

2016
Peggy's raves and rants
39

ulæste

/ 39

PeggyDean

,

oktober

2016
*** What are you reading now? - Part 5
204

ulæste

/ 204

AnnieMod

,

oktober

2016
Bragan Reads Everything Else in 2016, Pt. 3
108

ulæste

/ 108

OscarWilde87

,

oktober

2016
****Favorite Reads for Q3
8

ulæste

/ 8

Simone2

,

oktober

2016
CarolineMc is keeping track - 2016 (Part I)
203

ulæste

/ 203

Caroline_McElwee

,

oktober

2016
VivienneR Reads in 2016, volume 3
180

ulæste

/ 180

VivienneR

,

oktober

2016
thorold is knee-deep in non-fiction in Q3
108

ulæste

/ 108

thorold

,

oktober

2016
October is almost here!
7

ulæste

/ 7

VivienneR

,

september

2016
Annie's 2016 Variety Show Reading - Part 2
22

ulæste

/ 22

AnnieMod

,

september

2016
Mabith's 2016 Reads (Meredith) Part II
218

ulæste

/ 218

mabith

,

september

2016
Sibyx (Lucy) Reading in Spring 2016
200

ulæste

/ 200

sibylline

,

august

2016
Sace's Rambly Ramble and Goals for 2016
24

ulæste

/ 24

Sace

,

august

2016
Avidmom's 2016 Reading Quilt
146

ulæste

/ 146

avidmom

,

august

2016
H-mb's reading journal 2016
62

ulæste

/ 62

h-mb

,

august

2016
***** Favorite Reads for Q2
18

ulæste

/ 18

AlisonY

,

august

2016
petermc reconnecting in 2016
21

ulæste

/ 21

thorold

,

august

2016
*** What are you reading now? - Part 4
198

ulæste

/ 198

AnnieMod

,

august

2016
Eliz_M (Liz) -- better late than never?
177

ulæste

/ 177

ELiz_M

,

juli

2016
dchaikin searches for his inner Slothrop
216

ulæste

/ 216

dchaikin

,

juli

2016
Reva: 2016 Reading Thread
50

ulæste

/ 50

baswood

,

juli

2016
brodiew2's Not So Big Bin of Books
78

ulæste

/ 78

brodiew2

,

juli

2016
RidgewayGirl Reads in 2016 -- Part Two
202

ulæste

/ 202

RidgewayGirl

,

juli

2016
Bragan Reads Everything Else in 2016, Pt. 2
150

ulæste

/ 150

bragan

,

juli

2016
Annie's 2016 Variety Show Reading
210

ulæste

/ 210

AnnieMod

,

juli

2016
Help! Need Book Club Suggestions, please
24

ulæste

/ 24

lilisin

,

juli

2016
Nickelini Reads 2016
176

ulæste

/ 176

Nickelini

,

juli

2016
thorold is ankle-deep in anthologies in Q2 (2016 thread, part 2)
75

ulæste

/ 75

thorold

,

juli

2016
Jennifer's (japaul22) 2016 Reading
269

ulæste

/ 269

Nickelini

,

juli

2016
VivienneR Reads in 2016, volume 2
163

ulæste

/ 163

VivienneR

,

juli

2016
Arubabookwoman Reads the Oldies
114

ulæste

/ 114

rebeccanyc

,

juni

2016
detailmuse-ing through 2016
99

ulæste

/ 99

DetailMuse

,

juni

2016
zenomax - lost waves and imaginary oceans
43

ulæste

/ 43

tonikat

,

juni

2016
***Club Cucina
236

ulæste

/ 236

.Monkey.

,

juni

2016
Baswood's books and music part 1
312

ulæste

/ 312

FlorenceArt

,

juni

2016
Yells attempts to organise the mess.
46

ulæste

/ 46

Yells

,

juni

2016
Valkyrdeath's 2016 reading record
173

ulæste

/ 173

valkyrdeath

,

juni

2016
ljbwell keeps it in check in 2016
34

ulæste

/ 34

ljbwell

,

juni

2016
Helenliz in 2016
95

ulæste

/ 95

Nickelini

,

maj

2016
cabegley's 2016 Reading
187

ulæste

/ 187

Caroline_McElwee

,

maj

2016
*** What are you reading now? - Part 3
197

ulæste

/ 197

AnnieMod

,

maj

2016
janemarieprice's 2016 reading
69

ulæste

/ 69

sibylline

,

maj

2016
deebee keeps calm and reads
37

ulæste

/ 37

deebee1

,

maj

2016
SassyLassy Goes back to the Past
186

ulæste

/ 186

avaland

,

maj

2016
ChocolateMuse reads something in 2016
82

ulæste

/ 82

ChocolateMuse

,

april

2016
This is a feature balloon