Art Books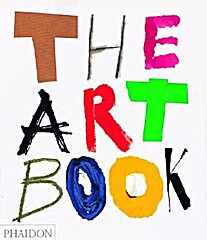 Denne gruppe er en hvilende gruppe. Det sker når en gruppe har været inaktiv længe.
Hvis du vil puste liv i gruppe igen eller oprette en ny gruppe med samme emne, så se først denne side.
Do the names Phaidon, Rizzoli & Taschen mean anything to you? Lust for those big, beautiful art books? Do you have mini-collections of monographs? Do you buy museum catalogs? Do you adorn your living room with those 15-lb glossy treasures? Here's your place. From museum catalogs to the coffee table variety.
Emne

Emne

Kommentarer

Seneste Meddelelse

Flora Superba & Flora Magnifica – TRYON GALLERY

1 ulæst

/ 1

wcarter

,

marts

2020
Francis Bacon: best book to get?

4 ulæste

/ 4

dpbbooks

,

april

2019
Slideshow of art book collection

1 ulæst

/ 1

wcarter

,

marts

2016
Masterpieces of Classical Chinese Pinting

2 ulæste

/ 2

silverfish999

,

juni

2013
Any good art books for Christmas?

5 ulæste

/ 5

cpi23

,

april

2013
How we use our art books...

18 ulæste

/ 18

Sorendara

,

februar

2013
Favorite Art Book Publisher

14 ulæste

/ 14

45thParallel

,

oktober

2012
The 20 most essential art books for a school library

14 ulæste

/ 14

DanClode

,

august

2012
Feeling sorry for myself

6 ulæste

/ 6

lilithcat

,

juli

2011
Favorite Art Books

10 ulæste

/ 10

marq

,

november

2010
Organizing Fischli & Weiss Books

4 ulæste

/ 4

Nicole_VanK

,

september

2010
The Public Catalogue Foundation in the UK

1 ulæst

/ 1

TalulahBelle

,

juni

2008
discoveries

2 ulæste

/ 2

amancine

,

april

2007
The State of Art Book Publishing

2 ulæste

/ 2

kristena

,

december

2006
This is a feature balloon