(BOMBS) Books Off My Book Shelves 2012 Challenge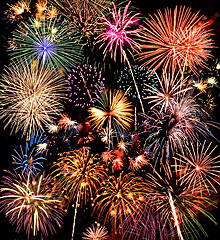 Denne gruppe er en hvilende gruppe. Det sker når en gruppe har været inaktiv længe.
Hvis du vil puste liv i gruppe igen eller oprette en ny gruppe med samme emne, så se først denne side.
Join in the fight against unread books! Seek the enemy - EXPLODE those BOMBS! 2012 is the time to set the charges so that we can detonate the explosives that will safely help to clear the books that are gathering dust on our shelves.

Reducing the bookshelves that are overloaded with books that have not reached the top of the TBR pile is a goal that many readers have. However, newer and prettier books are always catching our eyes, and pushing the old books back farther on the shelves. This group is designed to help everyone see those books that have been hiding, and read them with the same joy as a new book arriving from the bookstore.

We will have a joint ticker and a monthly thread to encourage all who enlist for this fight against the unread book. We will see how our combined resolve to DEFUSE those BOMBS will bring peace to our shelves allowing for the immigration of future books.
Emne

Emne

Kommentarer

Seneste Meddelelse

Ireadthereforeiam becomes Ireadfrommyownshelvesthereforeiam

4 ulæste

/ 4

LovingLit

,

marts

2013
Meanderer defuses a few BOMBS

24 ulæste

/ 24

meanderer

,

januar

2013
Quaisior's these books have been sitting on my shelves too long challenge

5 ulæste

/ 5

Quaisior

,

januar

2013
DECEMBER - Exploding BOMBS Report

222 ulæste

/ 222

billiejean

,

januar

2013
BJ's 25 Books off my Bookshelf

20 ulæste

/ 20

billiejean

,

januar

2013
TBR@55 Robertgreaves's challenge for 2012/3

52 ulæste

/ 52

Robertgreaves

,

januar

2013
Amz blasts the bombs

122 ulæste

/ 122

connie53

,

januar

2013
Karen's 24 Bombs for 2012

16 ulæste

/ 16

staffordcastle

,

januar

2013
Benita's Big Bad Book Pile - 2012 Version

57 ulæste

/ 57

Tallulah_Rose

,

januar

2013
mandymarie20 2012 part 2

40 ulæste

/ 40

mandymarie20

,

januar

2013
Staffordcastle blows up the TBR towers

64 ulæste

/ 64

staffordcastle

,

januar

2013
lindapanzo's 2012 detonation project

46 ulæste

/ 46

tymfos

,

januar

2013
TLoeffler Gets Back to the Shelves

138 ulæste

/ 138

LauraBrook

,

januar

2013
LauraBrook tries to blow a hole in her TBR mountain

34 ulæste

/ 34

dudes22

,

januar

2013
Bucketyell tries again...

23 ulæste

/ 23

Yells

,

januar

2013
Conachair's 3 in 1 Challenge for 2012

24 ulæste

/ 24

Conachair

,

januar

2013
detailmuse's bombshelves

60 ulæste

/ 60

DetailMuse

,

januar

2013
Cheli's BOMB disposal efforts for 2012

148 ulæste

/ 148

connie53

,

januar

2013
Bragan's 2012 Attempt

328 ulæste

/ 328

bragan

,

januar

2013
PawsforThought defusing a few BOMBS at the end of 2012

24 ulæste

/ 24

rabbitprincess

,

december

2012
Rocketjk goes for a modest 21

30 ulæste

/ 30

staffordcastle

,

december

2012
Hello from LucindaLibri

33 ulæste

/ 33

connie53

,

december

2012
Sarah's 2012 BOMBS Clearance

34 ulæste

/ 34

sarahbradshaw

,

december

2012
Dudes22's 2012 Bombs

121 ulæste

/ 121

dudes22

,

december

2012
Connie's challenge 2012

36 ulæste

/ 36

connie53

,

december

2012
January EXPLODING BOMBS Progress report Page 2

52 ulæste

/ 52

SqueakyChu

,

december

2012
Kirconnell's BOMBS FOR 2012

23 ulæste

/ 23

Kirconnell

,

december

2012
Seasonsoflove's 2012 Challenge

78 ulæste

/ 78

seasonsoflove

,

december

2012
rabbitprincess' patrol report: 2012 BOMBS

160 ulæste

/ 160

rabbitprincess

,

december

2012
Streamsong is BOMBing the mountain

53 ulæste

/ 53

streamsong

,

december

2012
torontoc's attempt to read more from the book towers 2012

51 ulæste

/ 51

torontoc

,

december

2012
Anne tries to reduce arsenal by 20

36 ulæste

/ 36

shearon

,

december

2012
DeltaQueen's 2012 Bombs

246 ulæste

/ 246

DeltaQueen50

,

december

2012
Alphaorder's BOMBS away!

32 ulæste

/ 32

LauraBrook

,

december

2012
StormRaven's BOMBS for 2012

77 ulæste

/ 77

StormRaven

,

december

2012
Tallulah's fight against the time 2012

32 ulæste

/ 32

Tallulah_Rose

,

december

2012
Fundevogel's Shelf Rescue Program

49 ulæste

/ 49

fundevogel

,

december

2012
tymfos amazing 2012 pyrotechnic book project

96 ulæste

/ 96

tymfos

,

december

2012
Ephemeralda's slow attempt

64 ulæste

/ 64

Ephemeralda

,

december

2012
Clue's 2012 BOMBS

37 ulæste

/ 37

connie53

,

december

2012
thorold's controlled detonation project for 2012

84 ulæste

/ 84

thorold

,

december

2012
RamblingIvy's bomb disposal thread

63 ulæste

/ 63

ramblingivy

,

december

2012
melonbrawl assesses the shot locker

115 ulæste

/ 115

connie53

,

december

2012
Lynda tries for 50 BOMBS in 2012

26 ulæste

/ 26

staffordcastle

,

december

2012
Carmenere's Random BOMBS

14 ulæste

/ 14

Carmenere

,

december

2012
Tropics' Belated Entry Into the 2012 BOMBS Challenge.

19 ulæste

/ 19

tropics

,

december

2012
NEW THEME FOR 2013

101 ulæste

/ 101

lizamichelle1

,

december

2012
laura_88's BOMBS 2012

38 ulæste

/ 38

laura_88

,

december

2012
Helenoel's BOMBS challenge

27 ulæste

/ 27

Helenoel

,

december

2012
brewergirl's BOMBS for 2012

38 ulæste

/ 38

clue

,

december

2012
NOVEMBER - Exploding BOMBS Report

113 ulæste

/ 113

LA12Hernandez

,

december

2012
Little Taiko's BOMBS

20 ulæste

/ 20

LittleTaiko

,

december

2012
sjmccreary realizes that if you're going to buy the books, you need to read them

24 ulæste

/ 24

sjmccreary

,

december

2012
Cindy's at least 12 off the shelf in 2012

13 ulæste

/ 13

cindysprocket

,

december

2012
Hemlokgang's BOMBS in 2012

40 ulæste

/ 40

hemlokgang

,

december

2012
deep220's minefield

46 ulæste

/ 46

deep220

,

november

2012
Caramellunacy joins the mission (fashionably) late!

17 ulæste

/ 17

Caramellunacy

,

november

2012
Auntmarge64 - 50 BOMBS or bust

42 ulæste

/ 42

auntmarge64

,

november

2012
OCTOBER - Exploding BOMBS Progress Report

162 ulæste

/ 162

billiejean

,

november

2012
riverwillow signing on for bomb disposal duty

49 ulæste

/ 49

riverwillow

,

oktober

2012
drachenbraut's attempt at BOMBS the rest of 2012

12 ulæste

/ 12

drachenbraut23

,

oktober

2012
SEPTEMBER - Exploding BOMBS Progress Report

112 ulæste

/ 112

Carmenere

,

oktober

2012
HI-HO Off Arrwa's Shelf They Go

10 ulæste

/ 10

Kirconnell

,

september

2012
Lizamichelle1's BOMBS

13 ulæste

/ 13

lizamichelle1

,

september

2012
Sign up to explode your TBRs - clear the mushroom cloud! ENLIST NOW!

119 ulæste

/ 119

cyderry

,

september

2012
Lisa's 2012 BOMBS AWAY

22 ulæste

/ 22

lsh63

,

september

2012
AUGUST - Exploding BOMBS Progress Report

125 ulæste

/ 125

amz310783

,

september

2012
Amanda's Late To The Party 2012 Attempt

3 ulæste

/ 3

rabbitprincess

,

august

2012
JULY - Exploding BOMBS Progress Report

179 ulæste

/ 179

cyderry

,

august

2012
JUNE - Exploding BOMBS Progress Report

124 ulæste

/ 124

billiejean

,

juli

2012
LauraNav - Reading the ones I already own

9 ulæste

/ 9

lauranav

,

juli

2012
FAMeulstee (Anita) tries to read those books waiting for soooo long

31 ulæste

/ 31

FAMeulstee

,

juli

2012
Karen, also known as maggie1944, must read the unread!

5 ulæste

/ 5

maggie1944

,

juli

2012
Pigletto Blows Them Away

8 ulæste

/ 8

Pigletto

,

juli

2012
Bowerbirds Bombs Away!

11 ulæste

/ 11

staffordcastle

,

juli

2012
A BOMBer's Manifesto

6 ulæste

/ 6

DeltaQueen50

,

juli

2012
Cait's 2012 Challenge: 40 BOMBS

24 ulæste

/ 24

Cait86

,

juni

2012
Jean"s (Majkia's) Hopeless Task

14 ulæste

/ 14

majkia

,

juni

2012
RosefireandMoonshine's Toppling TBR Mountain - The Expeditions and Excavations of 2012

2 ulæste

/ 2

moonshineandrosefire

,

juni

2012
mandymarie20's 2012 Reading Goals

104 ulæste

/ 104

mandymarie20

,

juni

2012
Tick, tick, tick, BOOM!!!

4 ulæste

/ 4

moonshineandrosefire

,

juni

2012
MAY Exploding BOMBS Progress Report

106 ulæste

/ 106

Helenoel

,

juni

2012
APRIL Exploding BOMBS Progress

128 ulæste

/ 128

tymfos

,

maj

2012
Meredy's Exlibristic Ambition

12 ulæste

/ 12

fundevogel

,

maj

2012
Angelwitch's bombardment 2012

6 ulæste

/ 6

AngelWitch

,

maj

2012
mrs rochester sets the field

51 ulæste

/ 51

mrsrochester

,

april

2012
March EXPLODING BOMBS Progress

108 ulæste

/ 108

karen_o

,

april

2012
JodyReadsEverything explodes some BOMBS

6 ulæste

/ 6

QueenOfDenmark

,

april

2012
February EXPLODING BOMBS Progress

112 ulæste

/ 112

billiejean

,

marts

2012
Where are they going when they go?

10 ulæste

/ 10

rocketjk

,

marts

2012
sandykaypax and her books

8 ulæste

/ 8

sandykaypax

,

marts

2012
h-mb 2012 BOMBS

6 ulæste

/ 6

h-mb

,

marts

2012
edwinbcn's BOMBS in 2012

13 ulæste

/ 13

edwinbcn

,

marts

2012
Tuckea's TBR 2012

4 ulæste

/ 4

tuckea

,

marts

2012
Lizy's Books lovingly and carefully removed from the shelves 2012

3 ulæste

/ 3

duaney_h

,

marts

2012
Kriti's (kgodey) BOMBS 2012 challenge

52 ulæste

/ 52

kgodey

,

februar

2012
kerryth's attempt at clearing 50 B.O.M.B.S. in 2012

4 ulæste

/ 4

kerryth

,

februar

2012
Florence's 2012 goal

7 ulæste

/ 7

Fjumonvi

,

januar

2012
BBleil's Books off the Shelf Challenge 2012

14 ulæste

/ 14

BBleil

,

januar

2012
Cataluna bombs the shelves in 2012

2 ulæste

/ 2

ramblingivy

,

januar

2012
This is a feature balloon