Buddhism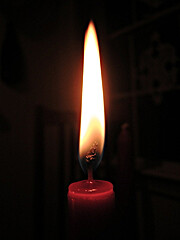 Denne gruppe er en hvilende gruppe. Det sker når en gruppe har været inaktiv længe.
If you want to revive this group, or create a new group on the same topic, see this page.
This group is for people interested in enlightenment and the Buddhist tradition, whether they are seekers or long-time practitioners.
Emne

Emne

Kommentarer

Seneste Meddelelse

The Enlightened Gene:
10

ulæste

/ 10

sashame

,

maj

2020
Current studies?
1

ulæst

/ 1

sashame

,

maj

2020
arhats/lohans
4

ulæste

/ 4

sashame

,

maj

2020
Good Buddhist Novels
29

ulæste

/ 29

gkm13

,

september

2019
The Circle of the Sun
1

ulæst

/ 1

DanVSR

,

oktober

2014
Is Tibetan Buddhism considered part of Mahayana or Vajrayana?
5

ulæste

/ 5

PeterKein

,

januar

2014
Reccomended Reading?
46

ulæste

/ 46

anthonywillard

,

december

2013
'Western' Buddhism and 'Asian' Buddhism
8

ulæste

/ 8

mkboylan

,

december

2013
Archaeological research
2

ulæste

/ 2

Mr.Durick

,

november

2013
Lodro Rinzler
1

ulæst

/ 1

DeusExLibrus

,

november

2013
Practical Meditation and mindfulness
3

ulæste

/ 3

dean_p

,

maj

2013
Yuzu Nembutsu?
5

ulæste

/ 5

Caco_Velho

,

april

2013
H.H. Dalai Lama's newest
5

ulæste

/ 5

Caco_Velho

,

marts

2012
Tibetan Dana Books
8

ulæste

/ 8

PeterKein

,

januar

2012
"Concensus" Buddhism
3

ulæste

/ 3

PeterKein

,

januar

2012
How to Get into the Habit of Meditation
21

ulæste

/ 21

Teerabhat.Ruensiri

,

juli

2011
Buddhist Poetry
3

ulæste

/ 3

jnwelch

,

december

2010
Temporary Ordination
2

ulæste

/ 2

Essa

,

oktober

2010
Jataka
3

ulæste

/ 3

marq

,

september

2010
Aro Books worldwide
1

ulæst

/ 1

arobooksworldwide

,

september

2010
Brad Warner's Books
3

ulæste

/ 3

jnwelch

,

september

2010
Buddhism Message Board
41

ulæste

/ 41

4fksake

,

september

2010
Non-Buddhist Buddhist Music
7

ulæste

/ 7

WholeHouseLibrary

,

august

2010
Doing Research for a Professor
8

ulæste

/ 8

DeusExLibrus

,

august

2010
What Are You Reading in 2010?
29

ulæste

/ 29

DeusExLibrus

,

august

2010
Only One
5

ulæste

/ 5

PeterKein

,

maj

2010
IN THE BUDDHA'S WORDS
2

ulæste

/ 2

PeterKein

,

maj

2010
E-Sangha
3

ulæste

/ 3

kukulaj

,

april

2010
Invitation to discuss the works of Myokyo-Ni / Irmgard Schloegl
1

ulæst

/ 1

Urquhart

,

februar

2010
The Teachings of the Buddha: Where to Begin?
12

ulæste

/ 12

GoLassieGo

,

januar

2010
Review Copies of Buddha for Beginners
19

ulæste

/ 19

toddj

,

marts

2009
Buddhist Texts on-line
4

ulæste

/ 4

DeusExLibrus

,

februar

2009
Recs for books
2

ulæste

/ 2

DeusExLibrus

,

februar

2009
Zen Poetry from the West
1

ulæst

/ 1

ravendory

,

april

2008
Budhist Information On-line
2

ulæste

/ 2

isamples

,

januar

2008
Looking for citation for a quote
3

ulæste

/ 3

erniebornheimer

,

oktober

2007
Nam Myo Ho Renge Kyo
4

ulæste

/ 4

kassetra

,

september

2007
Buddhist Library
1

ulæst

/ 1

hadwalmer

,

oktober

2006
This is a feature balloon