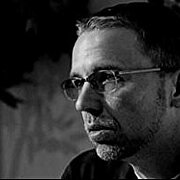 Almen Viden
Kanonisk navn

Fødselsdato

Køn

Nationalitet

Bopæl

Uddannelse

Erhverv

Organisationer

Priser og hædersbevisninger

Weblog of the Year (2007)
Outstanding Contribution to Public Awareness of Mental Health Disorders (National Mental Health Association)
Mental Health Advisory Lifetime Achievement Award

Kort biografi

Called 'the most trusted stranger in America,' Frank Warren is the sole founder and curator of the PostSecret Project: A collection of nearly 200,000 highly personal and artfully decorated postcards mailed anonymously from around the world, displaying the soulful secrets we never voice, and the creator of the phenomenally successful, New York Times best-selling PostSecret books: PostSecret, The Secret Lives of Men and Women, My Secret, and now, A Lifetime of Secrets.

The deeply devoted and ever-increasing following of the PostSecret books and Web site has made Warren one of the most sought after public speakers. He travels across the country, speaking at universities, museums, conferences, and art galleries about the PostSecret Project. He gives a moving presentation about how he became an 'accidental artist' and the power of secrets. His award-winning program is a multimedia presentation in which he shares many of the secrets that were kept out of the books.

In 2007, Warren's PostSecret Web site (which receives more than 1,000,000 visitors every week) was awarded three weblog awards including 'Blog of the Year,' and 'Best Community Blog.' PostSecret was also awarded the Webby Award for best NetArt. The National Mental Health Association presented PostSecret with an award for Outstanding Contribution in raising public awareness about issues of mental health and suicide. His traveling exhibition of PostSecret cards was called by the Washington Post, 'One of the five best art shows in 2005.'

Warren lives in Germantown, Maryland, with his wife and daughter.