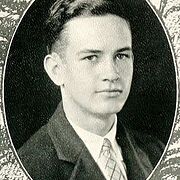 Frank G. Slaughter
(1908–2001)
Almen Viden
Juridisk navn

Andre navne

Fødselsdato

Dødsdag

Køn

Nationalitet

Land (til kort)

Fødested

Dødssted

Bopæl

Washington, D.C., USA (birth)
Berea, North Carolina, USA
Durham, North Carolina, USA
Baltimore, Maryland, USA
Jacksonville, Florida, USA

Uddannelse

Erhverv

Organisationer

Kort biografi

Frank G. Slaughter began writing fiction in 1935 as a new young physician. His novels drew both on his experience as a doctor and his interest in history and the Bible. He became very popular and his books sold more than 60 million copies. Several of them were made into films.

Oplysning om flertydighed

Also published as C V Terry.
Statistikker
Værker

90

Also by

9

Medlemmer

4,004

Popularitet

#6,305

Vurdering

3.6
Anmeldelser

52

ISBN

424

Sprog

13

Udvalgt

3