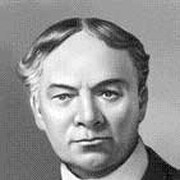 Jerome K. Jerome
(1859–1927)
Almen Viden
Juridisk navn

Fødselsdato

Dødsdag

Begravelsessted

Køn

Nationalitet

Fødested

Dødssted

Dødsårsag

Bopæl

Walsall, Staffordshire, England, UK
Stourbridge, Worcestershire, England, UK
London, England, UK (Poplar ∙ East End)
Northampton, Northhamptonshire, England

Uddannelse

Erhverv

novelist
humorist
playwright
actor
teacher
railway worker (

vis alle

9)
clerk
journalist
ambulance driver (WWI)

Relationer

Kort biografi

Jerome Klapka Jerome (2 May 1859 – 14 June 1927) was an English writer and humourist, best known for the comic travelogue Three Men in a Boat (1889).

Other works include the essay collections Idle Thoughts of an Idle Fellow (1886) and Second Thoughts of an Idle Fellow; Three Men on the Bummel, a sequel to Three Men in a Boat, and several other novels.

Jerome was born in Caldmore, Walsall, England. He was the fourth child of Marguerite Jones and Jerome Clapp (who later renamed himself Jerome Clapp Jerome), an ironmonger and lay preacher who dabbled in architecture. He had two sisters, Paulina and Blandina, and one brother, Milton, who died at an early age. Jerome was registered as Jerome Clapp Jerome, like his father's amended name, and the Klapka appears to be a later variation (after the exiled Hungarian general György Klapka). The family fell into poverty owing to bad investments in the local mining industry, and debt collectors visited often, an experience that Jerome described vividly in his autobiography My Life and Times (1926).[3]

The young Jerome attended St Marylebone Grammar School. He wished to go into politics or be a man of letters, but the death of his father when Jerome was 13 and of his mother when he was 15 forced him to quit his studies and find work to support himself. He was employed at the London and North Western Railway, initially collecting coal that fell along the railway, and he remained there for four years.
Statistikker
Værker

165

Also by

55

Medlemmer

11,735

Popularitet

#2,003

Vurdering

3.8
Anmeldelser

393

ISBN

1,383

Sprog

29

Udvalgt

54

Trædesten

721