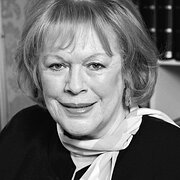 Almen Viden
Juridisk navn

Andre navne

Fødselsdato

Køn

Nationalitet

Fødested

Bopæl

Uddannelse

Erhverv

Relationer

Pakenham, Frank, 7th Earl of Longford (father)
Longford, Elizabeth (mother)
Pinter, Harold (second husband)
Fraser, Flora (daughter)
Billington, Rachel (sister)
Pakenham, Thomas Francis Dermot, 8th Earl of Longford (brother) (

vis alle

15)
Kazantzis, Judith (sister)
Fraser-Cavassoni, Natasha (daughter)
Fraser, Rebecca (daughter)
Pakenham, Valerie (sister-in-law)
Powell, Lady Violet (aunt)
Pakenham, Edward (uncle)
Fraser, Sir Hugh (first husband) m.1956-1977
Clive, Mary (aunt)
Lamb, Lady Pansy (aunt)

Organisationer

Priser og hædersbevisninger

Dame Commander of the Order of the British Empire (2011)
Norton Medlicott Medal (2000)
Order of the Companions of Honour (2018)
Fellow, Royal Society of Literature (2003)
Commander of the Order of the British Empire (1999)
James Tait Black Memorial Prize (1969) (

vis alle

9)
Wolfson History Prize (1984)
Enid McLeod Literary Prize (2001)
Gold Dagger Award (1996)

Kort biografi

Lady Antonia Fraser, née Pakenham, was born in London to an aristocratic English family. Her mother was the distinguished biography Elizabeth Longford. She was educated at the Dragon School in Oxford, St. Mary's School, Ascot, and Oxford University. She is the author of major historical biographies, including Mary, Queen of Scots (1969), The Weaker Vessel (1984) and The Wives of Henry VIII (1996), as well as a popular mystery series featuring British television personality and investigative journalist Jemima Shore. She is a past chairman of the British Crime Writers Association. Lady Antonia married her second husband, the late Harold Pinter, in 1980, and is sometimes known as Lady Antonia Pinter. She was made a Dame Commander of the Order of the British Empire in 2011.
Statistikker
Værker

82

Also by

49

Medlemmer

20,009

Popularitet

#1,083

Vurdering

3.8
Anmeldelser

294

ISBN

641

Sprog

14

Udvalgt

68