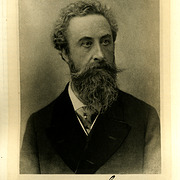 Edward Bulwer Lytton, Baron Lytton
(1803–1873)
Almen Viden
Kanonisk navn

Juridisk navn

Andre navne

Bulwer-Lytton, Sir Edward George
Lord Lytton
Bulwer-Lytton, Baron Edward
Bulwer-Lytton, Edward George Earle
Baron Lytton of Knebworth

Fødselsdato

Dødsdag

Begravelsessted

Køn

Nationalitet

Land (til kort)

Fødested

Dødssted

Bopæl

Uddannelse

University of Cambridge (Trinity College)
University of Cambridge (Trinity Hall|BA|1826)
University of Bonn

Erhverv

Relationer

Organisationer

Priser og hædersbevisninger

Kort biografi

Edward Bulwer changed his surname to Bulwer-Lytton in 1844 at the request of his mother, and was created first Baron Lytton in 1866. He was a popular writer who coined several phrases that would go on to become clichés, including the opening line to his 1830 novel Paul Clifford, "It was a dark and stormy night." His name lives on in the annual Bulwer-Lytton Fiction Contest, in which the contestants craft bad openings for imaginary novels.

Oplysning om flertydighed

Please do not combine with Edward Robert Bulwer-Lytton, Earl of Lytton, aka Owen Meredith, 1831-1891, who is the son of this author.
Statistikker
Værker

270

Also by

48

Medlemmer

4,733

Popularitet

#5,318

Vurdering

3.5
Anmeldelser

61

ISBN

864

Sprog

18

Udvalgt

6

Trædesten

120