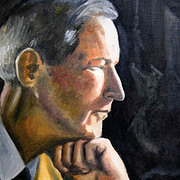 Jacques Barzun
(1907–2012)
Almen Viden
Kanonisk navn

Juridisk navn

Fødselsdato

Dødsdag

Køn

Nationalitet

Fødested

Dødssted

Bopæl

Uddannelse

Erhverv

Relationer

Organisationer

Priser og hædersbevisninger

Presidential Medal of Freedom (2003)
Chevalier de l'Ordre National de la Legion d'Honneur
National Humanities Medal (2010)
Gold Medal, American Academy of Arts and Letters
American Philosophical Society (1984)
American Academy of Arts and Letters (Literature, 1952) (

vis alle

12)
American Academy of Arts and Sciences (1954)
Edgar Award (1972)
St. Louis Literary Award (1968)
Melville Cane Poetry Award (1993)
Philolexian Award for Distinguished Literary Achievement (2011)
Académie Delphinale

Kort biografi

Jacques Barzun was born in France in 1907. He grew up in Paris and, at twelve years old, was sent by his father to the United States to receive an American university education. In 1923 he entered Columbia College and graduated four years later at the top of his class, having been a prize-winning president of the prestigious Philolexian Society. He went on to lecture at Columbia, where he earned his Ph.D in 1932, became a full professor in 1945, and later became Dean of the Graduate School, Dean of Faculties, and Provost. In 1967 he resigned from his administrative duties to focus on teaching and writing until his retirement in 1975. Over seven decades, Barzun had written and edited more than forty books touching on an unusually broad range of subjects, including science and medicine; psychiatry from Robert Burton through William James to modern methods; art; and classical music - he was one of the all-time authorities on Hector Berlioz. After a period of poor health, he was advised that he had several years of life ahead, and this encouraged him to complete his last and largest book, From Dawn to Decadence: 500 Years of Western Cultural Life, 1500 to the Present (2000), which became an unexpected bestseller and critically acclaimed success. Dr. Barzun was widely known in America and in Europe as a trenchant critic of modern trends in education, music and the arts, and he is also a specialist in musical history. Among his many commendations, he had been featured on the cover of Time magazine (1956); he was awarded the Gold Medal for Criticism from the American Academy of Arts and Letters, to which society he was elected in 1952 and twice served as its president; and he was awarded the Presidential Medal of Freedom in 2003 and he was awarded the 2010 National Humanities Medal by President Obama. Jacques Barzun died October 25, 2012, at the age of 104 in San Antonio, Texas.
Statistikker
Værker

71

Also by

30

Medlemmer

8,687

Popularitet

#2,760

Vurdering

4.0
Anmeldelser

73

ISBN

126

Sprog

5

Udvalgt

23